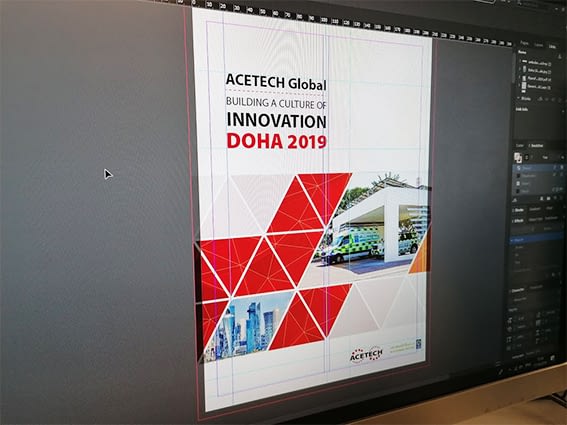 Preparations are well under way for this year's ACETECH Global User Symposium in Doha in Qatar at the end of this month.
The title of this year's Symposium is 'Building a Culture of Innovation' and will feature a whole host of international guest speakers from around the world. In fact, this year sees a record number of countries represented with delegates from the likes of Ireland, Qatar, Slovakia, Canada, Thailand, Germany, United Kingdom, America, Wales, Australia, Spain, Kuwait, and Jordan, among others.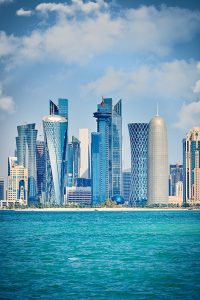 The Preparation
The ACETECH team is in full swing, preparing for all aspects of the symposium. The marketing and design departments are currently working full pace with the creation of visuals and supporting graphics for presentations and interactive elements of the event. The project managers are making their final preparations with the hotels organising international centrepieces and a range of accommodation options to suit all the different delegates being put in place. Marketing are organising merchandising such as pens, notebooks, folders and other items all created bespoke with world renowned ACETECH branding, and the General Manager of Qatar Operations along the with rest of the Qatari team are putting final touches to the symposium events – just to name a fraction of the work going being undertaken by the ACETECH Team.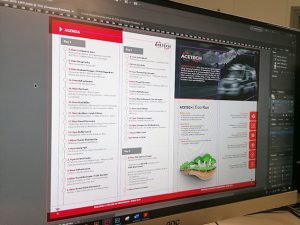 The Focus
But this is only a small part of the story – the real focus of the event centres on the subject matter covered along the central theme of 'Building a Culture of Innovation', which include guest speaker topics such as: 'The Next Generation Paramedic', 'Vehicle2Vehicle and V2Responder Connectivity', 'IoT and its impact to Patient Care', 'RFID Technologies – The power of connectivity on efficiency' plus a whole lot more.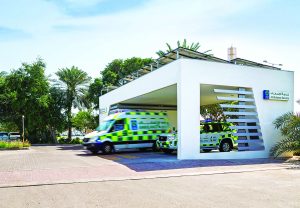 The guest speaker lineup at this year's symposium is really impressive with presentations from the likes of Doug Socha – Director Emergency Services for Hastings County, Canada, Andreas Ploeger – Managing Director of Wietmarscher Ambulanz- und Sonderfahrzeug GmbH, Pat Grant – Chief Ambulance Officer with the National Ambulance Service of Ireland, Cory Hohs – CEO of HAAS Alert, America, and many more.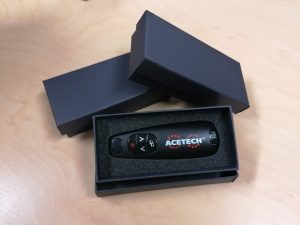 With all of this effort and with such an impressive lineup of topics and speakers, there is no doubt that this year's symposium will be a hugely interesting and varied event with so much packed into the three days.
The ACETECH User Symposium runs from October 29th to October 31st in Doha, Qatar.