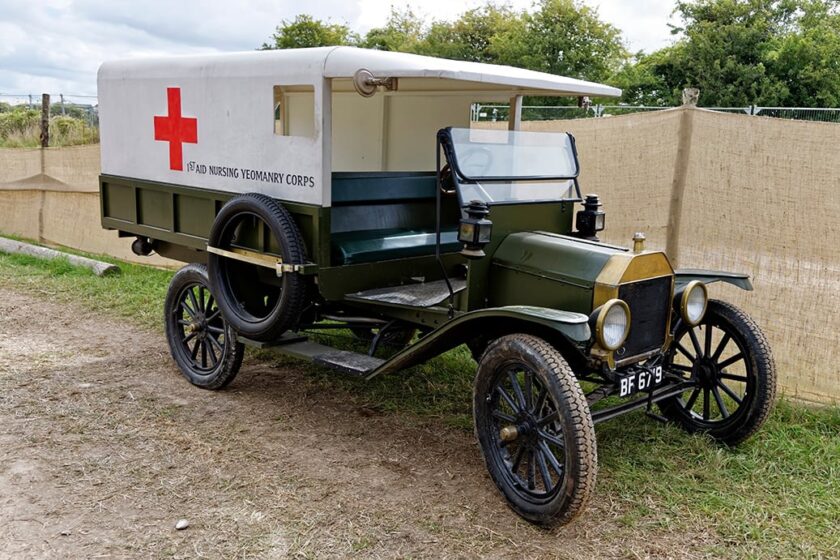 In general, ambulances are everywhere – there are hundreds of thousands of EMS vehicles around the world. While we see them everywhere we look, there are a multitude of things that may not immediately come to mind when we see the lights or hear the sirens. How did the original designs evolve into what we see today? What kinds of technologies make today's ambulances so well equipped? Here are 7 awesome facts to up your knowledge on Ambulances!
The End of Car-based Ambulances
The Cadillac ambulance was one of the most popular ambulances in the US up to the mid 1970's when they began to phase out. They were adorned as the most comfortable ride on the road.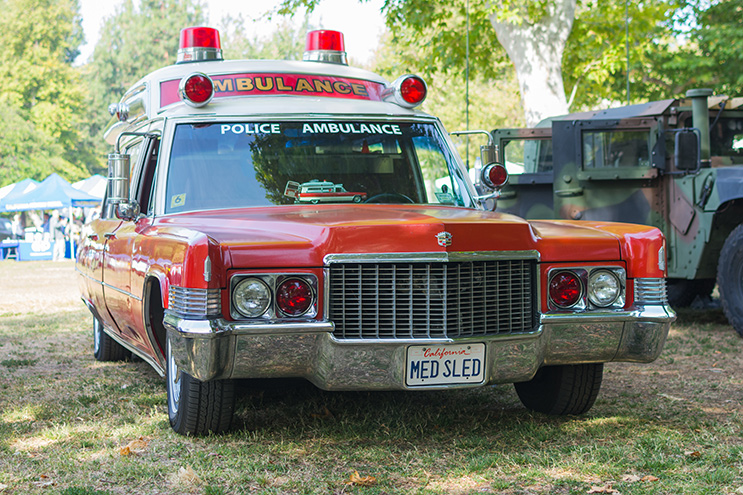 It was common in the US to have funeral homes as the ambulance service. They would use a combination hearse-ambulance vehicle. There were three main coachbuilders in business, but by 1979, they had all gone under due to new federal regulations that downsized the specs on the longer wheelbase vehicles. These events signaled the end of Cadillac ambulances and ended a very wonderful era. (1)
The Largest Ambulance in the World
The largest ambulance is operated by the Dubai Government's Centre of Ambulance Services, which measures 65.71 feet and was designed by Dr. Martin von Bergh of Global Medical Consulting, with a total treatment and transport capacity of 123 patients and staff. (2)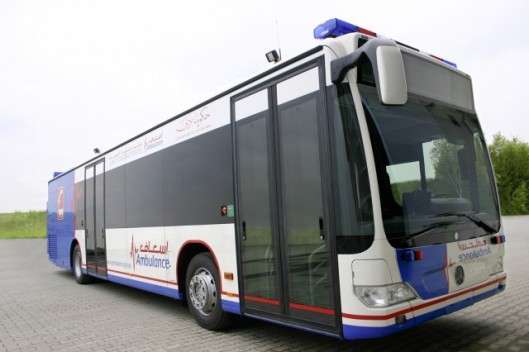 On the basis of the Mercedes-Benz Citaro regular service bus and the Citaro G, the vehicle conversion specialists Gebr. Heymann GmbH working with the international research and consultancy company Von Bergh Global Medical Consulting have developed vehicles that meet the very highest medical requirements. It is not without a measure of pride that the companies concerned describe them as the world's largest ambulances. A tour of these buses quickly shows that this is no exaggeration.
Three variants have been produced: Bus variant A is designed as a mobile intensive care unit, variant B for the large-scale treatment and transport of medium to slightly injured patients, and variant C as a combination of the two. This variant alone has enough treatment and transport capacity for more than 80 patients.
The Mercedes-Benz large-capacity ambulances are equipped with the world's smallest X-ray unit, whose output is so low that precautions such as lead screens are unnecessary.
The Biggest Collection of Model Ambulances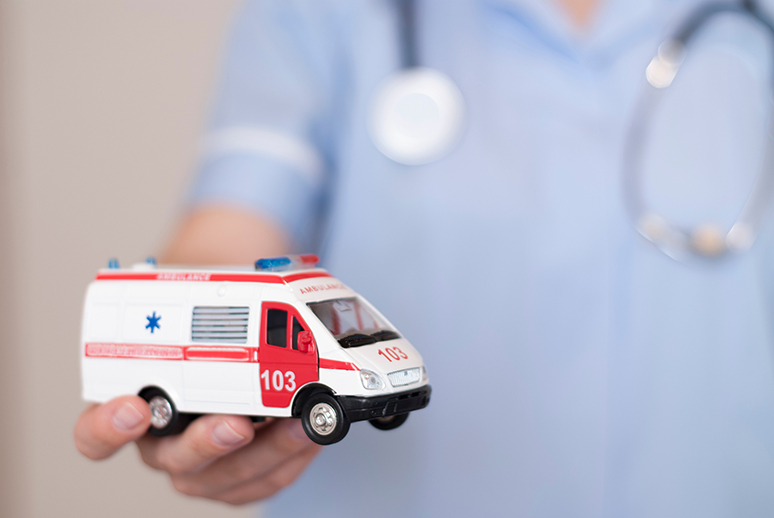 The largest collection of model ambulances is 10,648 and belongs to Siegfried Weinert and Susanne Ottendorfer of Wiener Neudorf, Austria. The husband and wife team began collecting ambulances by competing against each other to see who could get the most, before combining their collection to set the record. Their basement houses three rooms filled with model ambulances, one filled with ambulances from North America, a second with ambulances from South America and Asia, and a third housing European ambulances. The oldest ambulance in the collection dates back to 1895.
The Truth About EMS Lights
An ambulance's many lights and siren tones are used to alert nearby traffic, not based on on-board patient status. There is no truth to the idea that when an ambulance turns off its lights or sirens, a patient has died. Emergency lighting is critical to keeping the traffic around the large apparatus aware for passerby safety as well as the EMS team safety. With anywhere from 20-40 lights on a single ambulance, it is important for the lights to be trusted, long-lasting, and highly visible. One company offering improvements in ambulance lighting is SoundOff Signal. Their silicone lenses offer durability unseen in any other products in the market. Learn more a bout their mpower line of ambulance lighting here:  https://soundoffsignal.com/brand/mpower/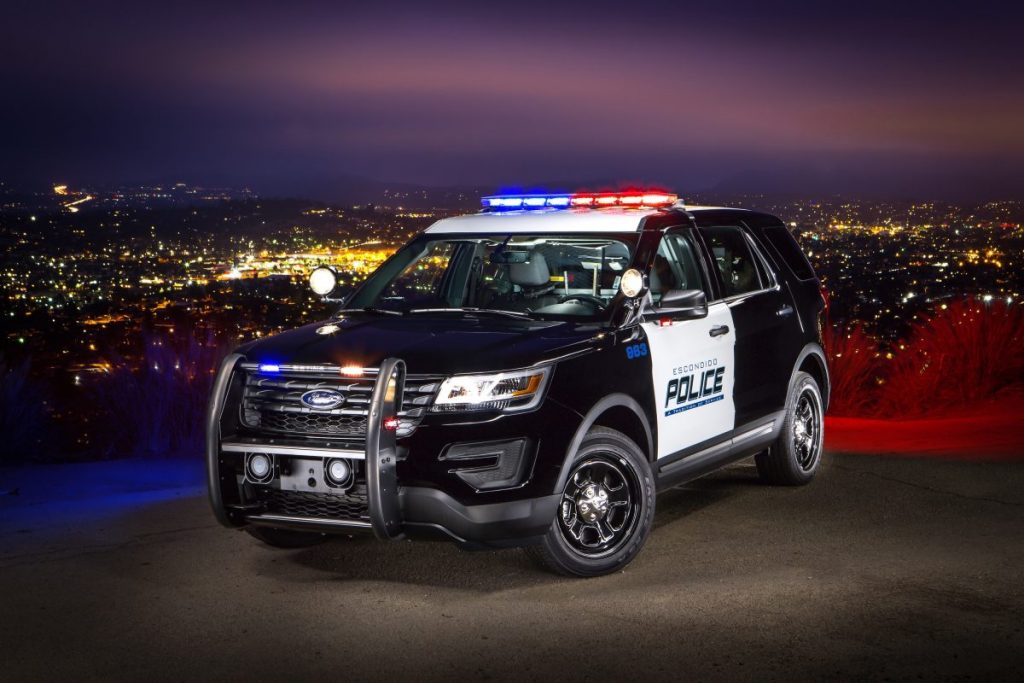 The Fourth Largest Ambulance Service in the World
In Queensland, Australia, military medic Seymour Warrian called a public meeting in Brisbane and established an ambulance service after witnessing an event at the Brisbane showgrounds during Show Week in 1892. A fallen rider, suffering a broken leg was walked off the field by well-meaning but misguided bystanders, worsening his injury. As a result of the meeting, the Queensland Ambulance Transport Brigade was formed on the 12th of September. The first ambulance station in Queensland operated out of the Brisbane Newspaper Company and officers on night duty slept on rolls of newspaper on the floor. They had a stretcher, but no vehicle, and transported patients on foot. In time, they gained horse-drawn stretchers and eventually vehicles. In 1991 the independent QATB centres amalgamated to form the Queensland Ambulance Service which is now the fourth largest ambulance service in the world AND is equipped with ACETECH solutions!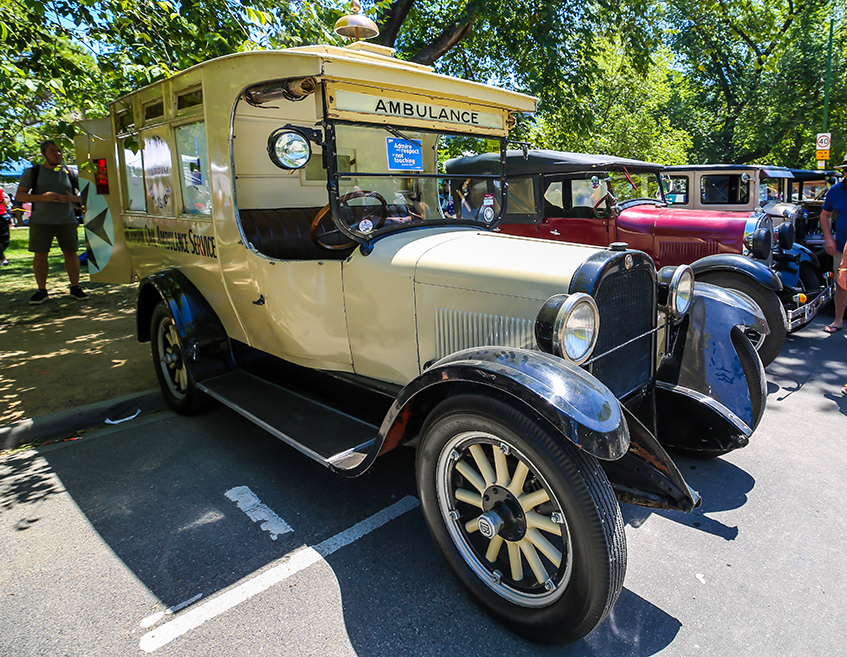 The Longest Lifespan of an Ambulance
Especially considering the fact that each ambulance costs upwards of $300,000, it's beneficial to ensure that you get the most out of every vehicle by equipping each with the latest technologies. While there aren't any vehicles that last forever, there are technologies and products that can help prolong the life of an ambulance. The "useful life" of an ambulance is typically between 150,000 and 250,000 miles, which equates to 4 to 7 years in time. However, ambulances can sometimes last up to 14 years depending on distance travelled, maintenance and wear & tear, and utilization of modern technology. For example, the lifespan of an ambulance can be stretched further with the use of data collection and real-time maintenance warnings, which can keep you constantly informed of everything that's going on in your vehicles, especially if there are any issues that need to be resolved. ACETECH Vehicle Intelligence yields a wealth of data about how best to improve fleet activity in the future so you can prolong the life span of every vehicle!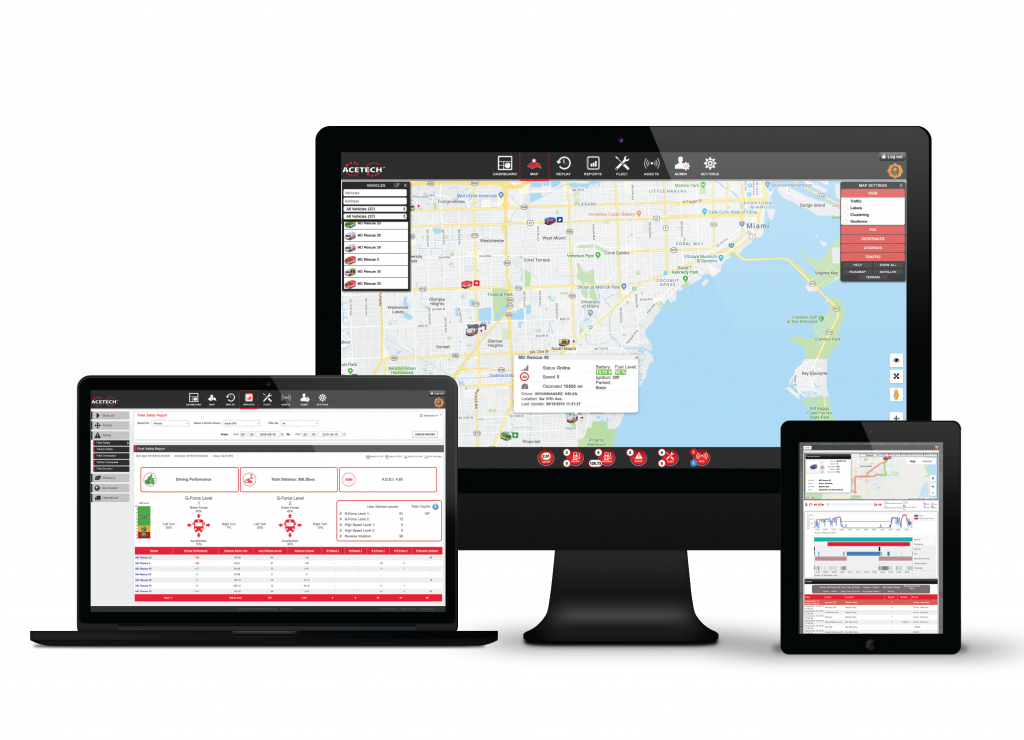 The First Ambulance Ever Built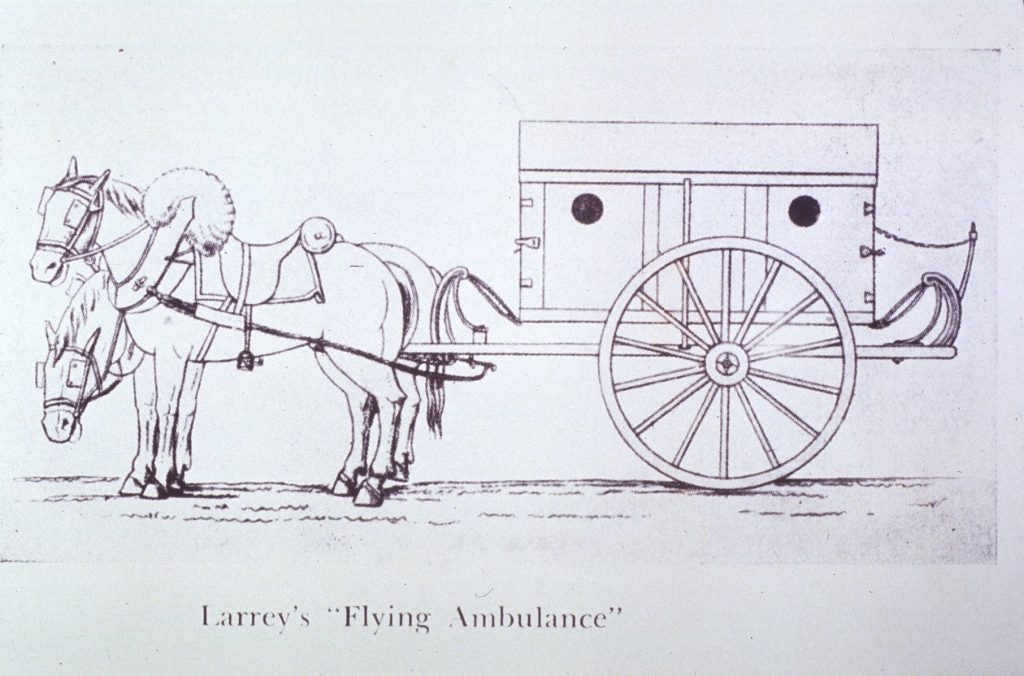 In Spain during the 1400s, the concept of ambulances first came to be as war escalated the need for field hospitals, thus creating demand for medical transportation. However, credit for the concept of the modern ambulance is given to a French surgeon Dr. Dominique Jean Larrey in the late 1700s. Based on the need to quickly move injured soldiers during war, he developed a lightweight wagon to deliver those in need to nearby field hospitals. These wagons were known as "flying ambulances" as they seemed to move as quickly as the artillery of war to bring critically injured soldiers to areas that were safe for treatment. These wagons were quickly adopted by Americans for use during the Civil War in the late 1860s, and were later normalized post-war throughout the U.S. and other parts of the world.
As we look back on the first ambulances ever built, it is easy to see the multitude of advancements that have come from the initial horse-drawn wagons to the high-tech, cutting-edge vehicles we have today. As we appreciate how far we've come, we can also appreciate how far today's technologies have grown in their abilities to treat patients around the world.
ACETECH is one vehicle technology company that you can count on to fully equip your vehicles so that they stand the test of time.
Contact us
Complete the online form
Call 00353 (0)5793 29 404
Email info@acetech.com
---
(1) https://moneyinc.com/did-you-know-that-cadillac-makes-an-ambulance/
(2) https://www.guinnessworldrecords.com/world-records/largest-ambulance/