ASSET INTELLIGENCE
An easy to use cloud-based software that tracks and monitors all your assets
Instantly find the asset you are looking for with search filters
Reduce medical waste and understand your inventory
Make data-informed stock inventory decisions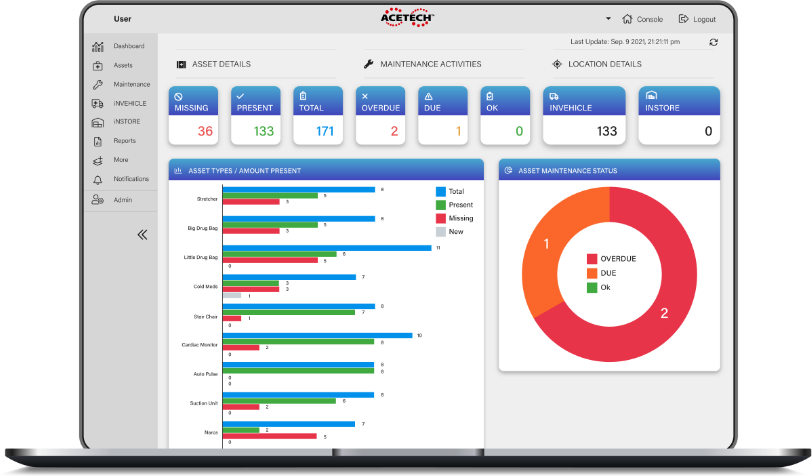 Specs & Data Sheets
Vehicle Intelligence Software is a part of:
Contact Support
Software Features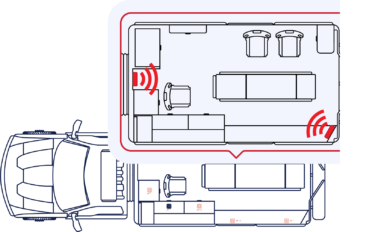 Asset Tracking
Save time on manually tracking your assets, and get all your information in one place.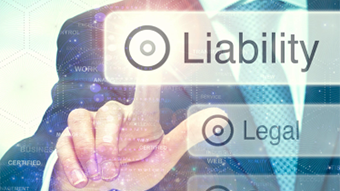 Compliance
Protect against theft, and keep assets up to date on services. Protect your fleet against liability risks.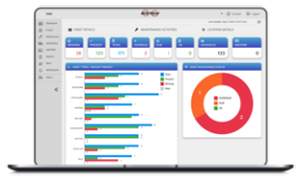 Performance
Use automated software to help track, monitor, and indicate any supply changes needed, so your fleet is always ready to go.
Asset Intelligence works with the following complementary products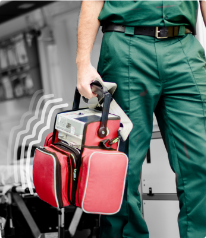 RFID Tagging
Passive, reflect RFID tags- are tags that you can put on all your assets or compartments
Frequently Asked Questions
What happens if I leave equipment behind?
If you take equipment out of the vehicle and mistakenly leave it behind, the system will notify the driver with both audio and visual messages on the interior touch devices. If for whatever reason you need to depart without the equipment, the GPS co-ordinates are logged and sent to the cloud so that another vehicle can be dispatched to the area to collect.
Does it provide maintenance alerts?
Can I view assets in my vehicles while they are out on the road?
Is it safe for the drivers?
Can the system be used to monitor assets in our building as well?