Elevate Your Emergency Fleet Performance
Put an end to manual vehicle data collection, minimize liability risk, and meet global standards of efficiency.









Emergency fleets using ACETECH are experiencing:
Reduction in preventable crashes
Reduction in unnecessary idling
Extensions of life of vehicles
Just because it's an emergency it doesn't mean it has to be chaos
Manually collecting mileage for vehicles is susceptible to error and can eat up time. A lack of general data makes it hard to have any journey data, plan for maintenance or make informed decisions.
Yet emergency fleets are forced to the highest standard of service, profitability, performance, and safety- because emergency situations call for it! Thus, having the right tools for your fleet is essential, it gives you control. You need a single platform that's easy to use, easy to share and pulls in all your data in real-time.

"We have found ACETECH AVI, ECU and ECO-Run to be reliable, state-of-the-art products, backed up by a dependable and technical service team. ACETECH allows us to manage our fleet with more efficiency, operate more cost-effectively and make huge carbon savings in the process."
Top performance, service, and compliance don't have to be a myth
ACETECH knows that each variable is equally important, which is why we've built a solution that elevates your fleet to new levels
Put an end to manual vehicle data collection
And start planning ahead for asset maintenance
Location data, mileage data, efficiency and more uploaded digitally and automatically- feels like it's running on auto pilot!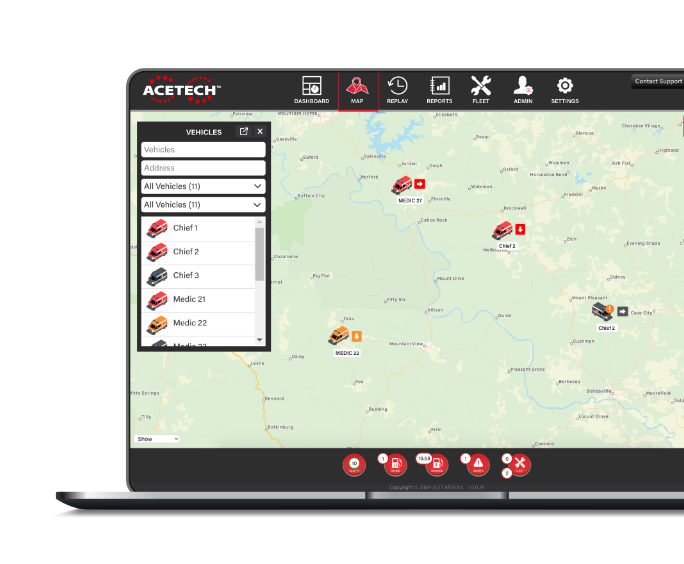 Find all the data you need in one place, get reports, alerts and dashboard, allowing you to make data-driven decisions.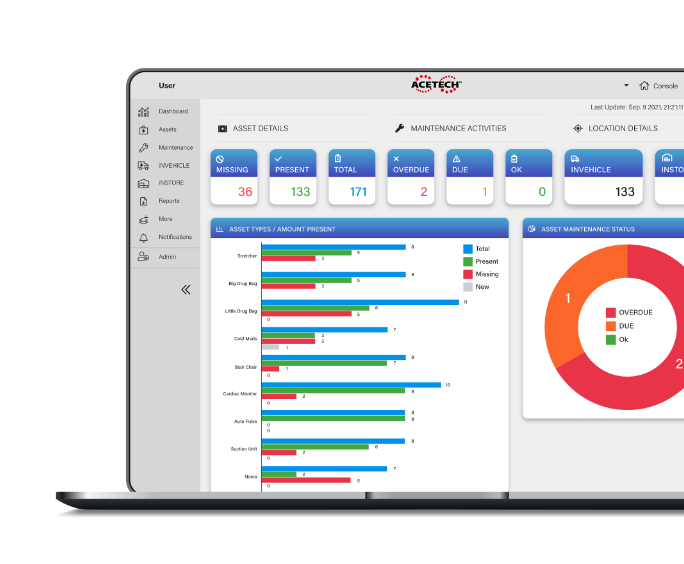 Ensure the optimal performance of vehicles and assets with timely maintenance service scheduling.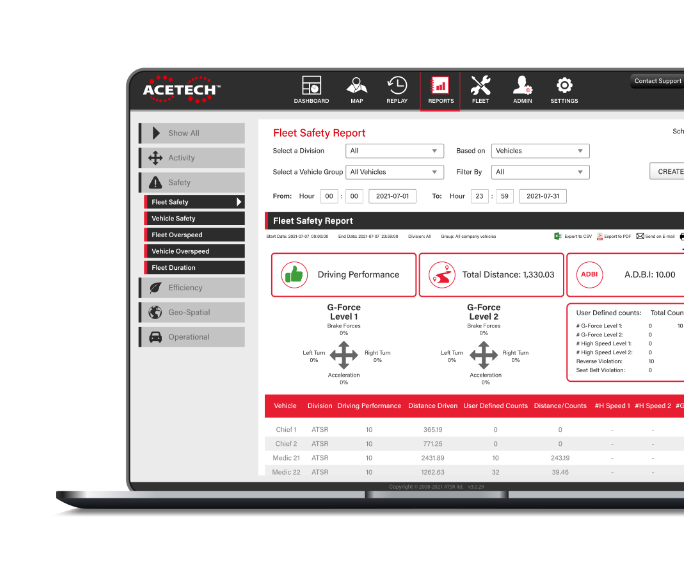 Enhance your fleet performance to new standards
Get a higher overall fleet efficiency, with faster response times.
Optimize your fleet and minimize waste all around – from downtime, to fuel consumption, to assets going missing.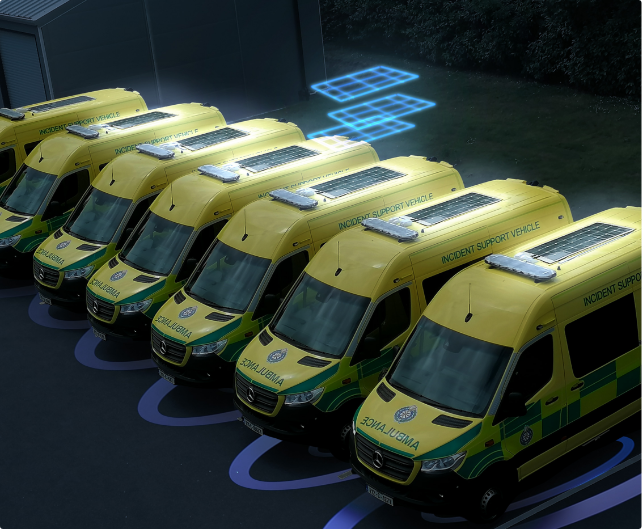 Automatically ensure that all vehicle mechanical systems, temperature, and battery charge are optimal, and eliminate bad surprises.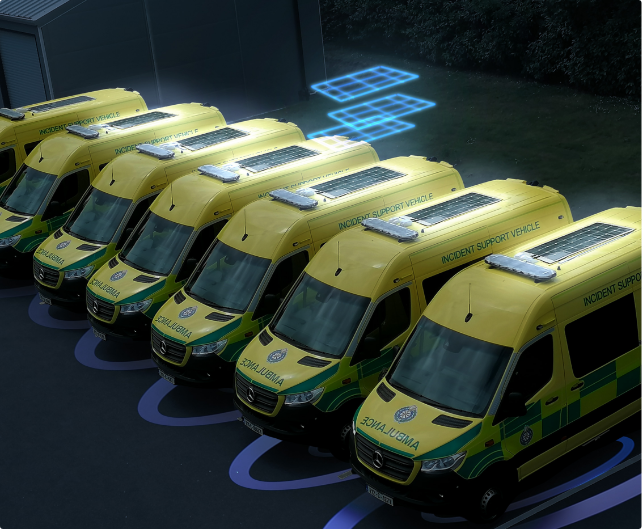 With real time vehicle monitoring and alerts- stocking is second nature, and navigating is as simple as using Google Maps.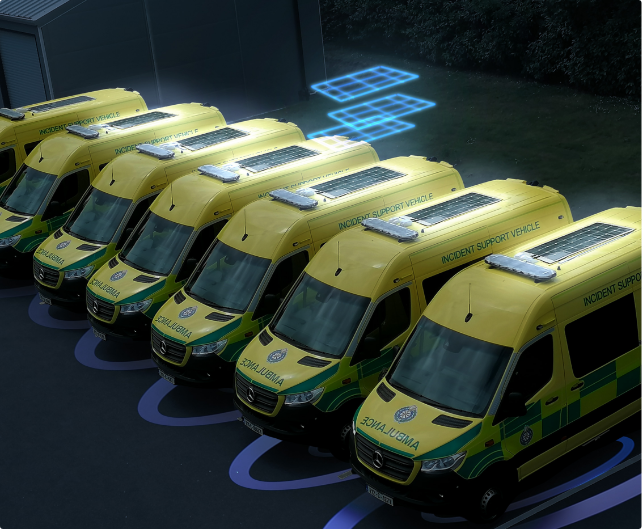 Reduce liability & compliance risk
Enhance your prevention measures, and be prepared in the case of an incident
Access verifiable location and rich vehicle journey data for investigations, all in a single place.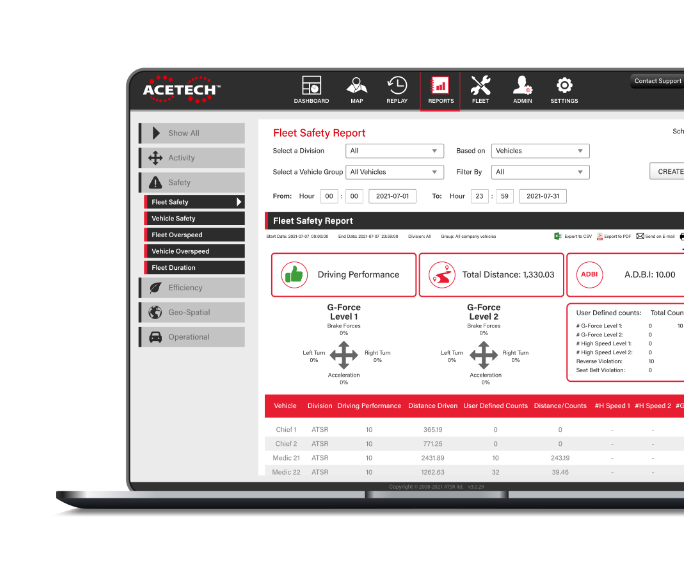 By using asset intelligence technology, get automatic alerts if an asset is recalled.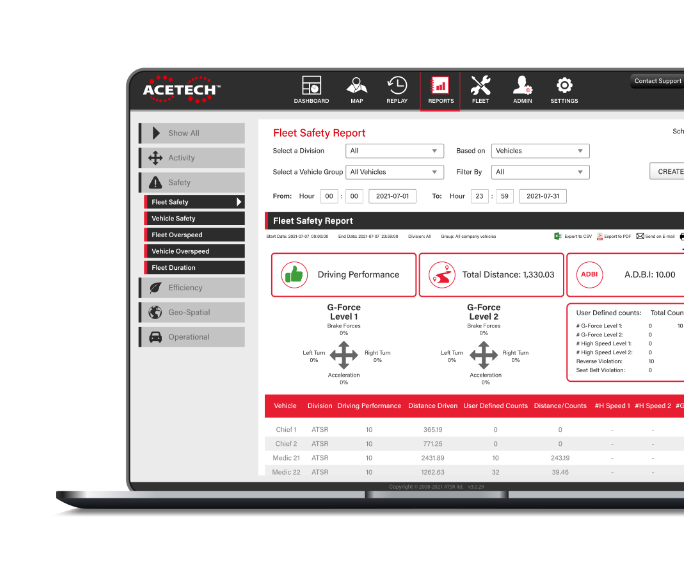 Encourage better driver behavior with real-time (and automatic) coaching, as well as data on each driver in your fleet.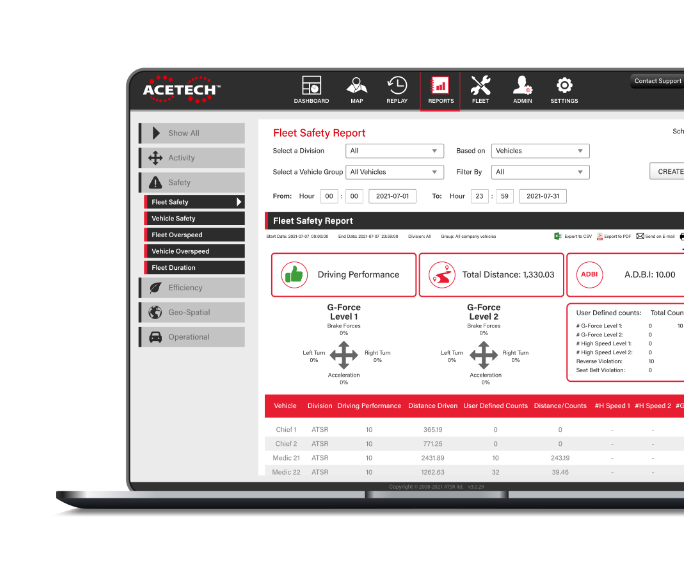 Meet global performance benchmarks and bring your fleet performance to new levels
Elevate each aspect of your fleet management with products built for the highest standard. Enhance your fleet's efficiencies while cutting cost, improve environmental impact, and expand safety features.
Solutions for Emergency Fleet Managers
Tailored for Emergency Fleet and First Responders