In-Vehicle Controls
Enable your paramedics to have full control of the vehicle.
Use technology designed specifically with emergency fleet vehicles and crew in mind. Give your crew full access and control of the vehicle and its equipment, ultimately making things safer, easier and more enjoyable for everyone.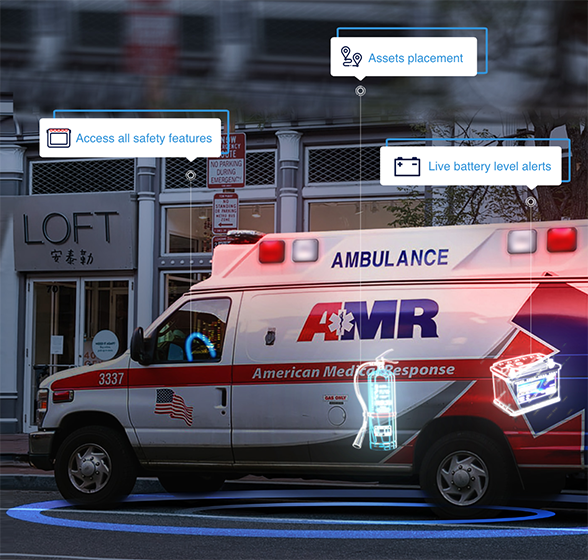 Give your drivers full control
Prevent loss of equipment
A crew without control is a
domino effect you don't want
Your crew already has a lot of things going on, so simple things such as conditions of the vehicle, lights, temperature levels and conditions should all be a simple control – so your crew can focus on the bigger picture.
Control is one variable that emergency fleet vehicles and crew should have as many tools and technology for as they can. Because let's be honest… a fleet without control is chaos.
Full control in one single touchscreen
With a simple touch, give your crew control of the entire vehicle. Operate safety features, access journey information and (in downtime) even enjoy in-cab entertainment from one streamlined device.
Give your crew complete control of all electronics, lights, and more
Get instant information and monitor vehicle as needed
Expand not only control… but comfort with entertainment for downtime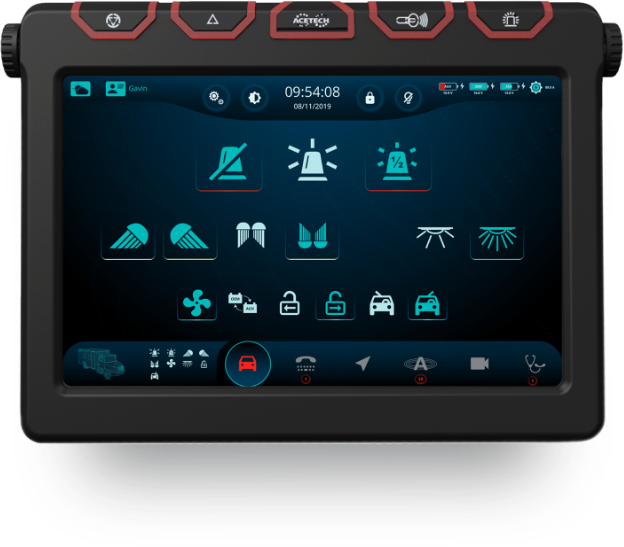 Full control means better safety and efficiency
Having full control allows your crew to focus on safety, and improve efficiencies.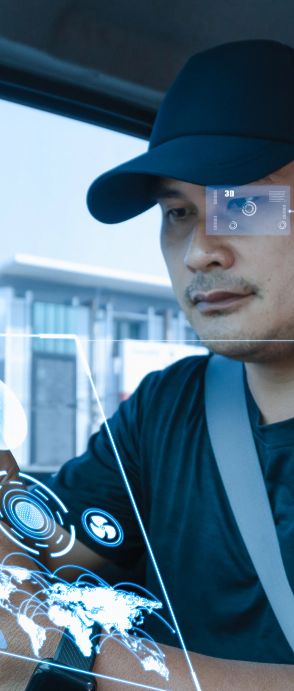 Access all of the vehicle critical safety features from a single place
Lights, sirens, locks, battery levels… essentially everything!
Instead of searching for every function, drivers can find it in one place. Drivers gain full control of each safety features – emergency lights, basic lights, sirens and locks – from this elite in-cab control center. The device also gives drivers access to vital battery monitoring information and diagnostics.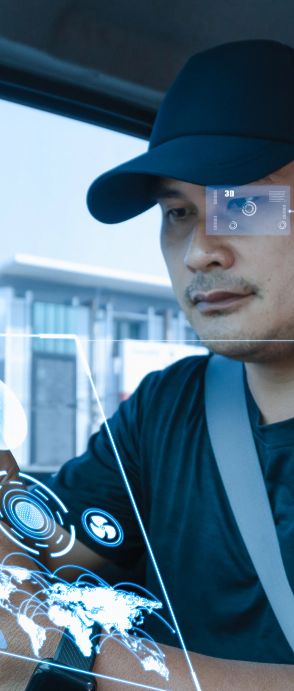 Get critical info about your location from a live interactive map
Monitor vehicles in real time
Get instant and secure live streaming information on your location (GPS), monitor geo-fence zones for hospitals, stations to know when your vehicles are in the zone. If you are looking for something specific, easily find destinations by typing in the location, or get email/text alerts on the go.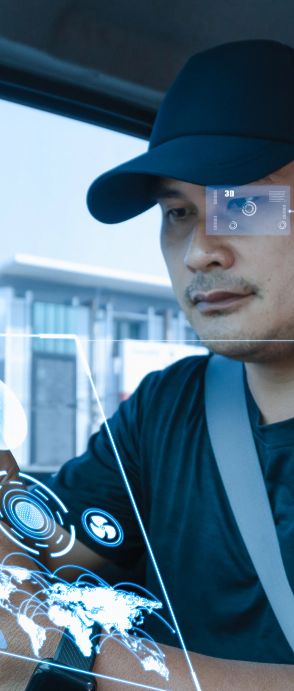 At any time drivers have access to monitor equipment using RFID tab on the screen. In the case of a missing asset, automatic alerts will let your driver know they are missing equipment and where that equipment can be found. This allows drivers to save time searching, and save you costs on lost or stolen equipment.
Quickly view where your asset location is, and where that asset has been. Don't worry about losing time and money on tracking down assets.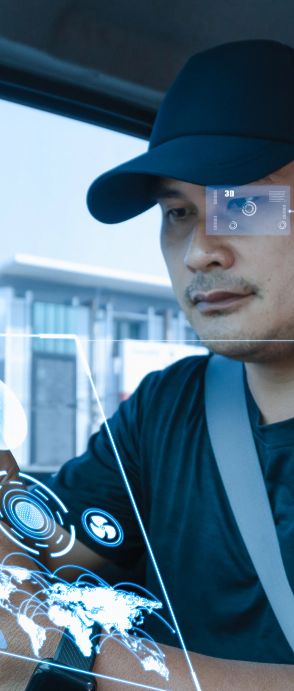 Live battery level alerts so you  never let a battery go dead again
What's worse than a dead phone? A dead battery on emergency vehicle equipment…
No but really, being able to avoid dead batteries in emergency vehicle equipment ensures your crew always has sufficient battery to use the devices they need.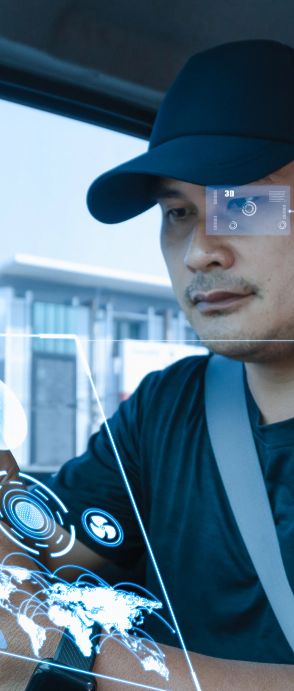 See exactly where your fleet is getting stuck with real-time vehicle location tracking
Real-time vehicle location tracking as easy as Google Maps
Know how long you are spending at hospitals offloading patients and uncover opportunities to shorten the time to get ready for the next call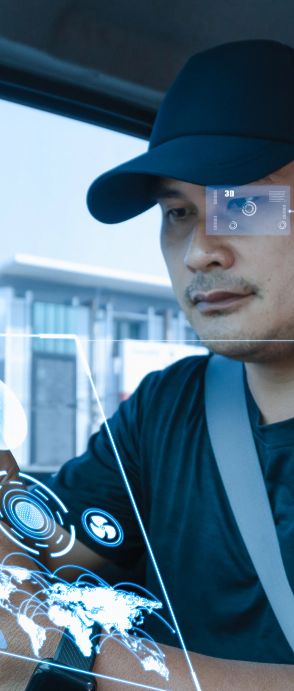 Build in even more control power with custom apps
Because control can be customised
Every crew is different, which is why it's built to be customised as needed. Add third party software apps to your touch screen. Whether that's access to vital patient/passenger information, ANPR or more with information feeding from your HQ to the driver.
CUSTOMER CASE STUDY
The largest Emergency Vehicle Provider in the world achieves True Performance with ACETECH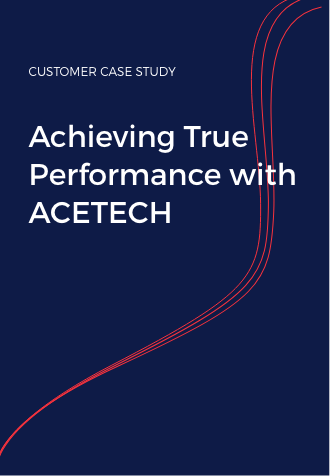 All-Star Support that Predicts Your Moves
Forget about support response times. Our Support team predicts when you will need help and contacts you in advance.
"Since 2013, the Province of Manitoba has equipped their Provincial Fleet ambulances with the Acetech vehicle monitoring system. This system has enabled Manitoba to make informed decisions based on factual evidence, to be used in the ongoing operations as well as reporting to Government and EMS agencies on Fleet ambulance vehicle safety, operations and performance."
Product Components in In-Vehicle Controls Solution Package
Core Components: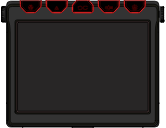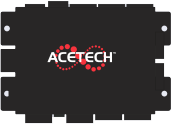 Products for True Performance
Solution Package Data Sheets