Simply managing for risk will never lead to an optimal fleet operation
"We need to have our ducks in a row in case of an incident"
An ambulance fleet manager once said.
"Safety is a program through which corrective action gets applied"
He also added.
Focus on
Performance
We need to have our ducks in a row in case of an incident," an ambulance fleet manager once said. He also said "safety is a program thru which corrective action gets applied
Risk & Compliance
Just get by
Get through a single incident or audit
Remain liable for future incidents or audits
View compliance as a necessary evil
Get comfortable kicking the can
Make decisions without the data
Open up unnecessary risk
Plug holes with resources
React to fire drills
Fly blind
Performance
Are more productive and profitable
Receive fewer complaints & incident investigations
Have lower service costs than their competitors
Instill confidence and loyalty that their fleet will perform well
Free resources that foster a better culture and team alignment
Mitigate risk leading to higher business performance
The best emergency fleet management organizations don't just follow the rules…
…they lead with performance.
With only a focus on compliance, nothing has changed and performance plateaus for decades. This is a systemic, industry-wide problem and it needs to change.
"Industrywide, preventable crashes have been growing steadily with the industry, with the same issues recurring year after year: unnecessary speed and paramedic fatigue. Compliance violations are also steady year after year. Nothing is changing"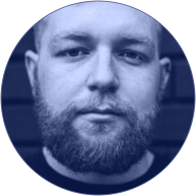 Just telling someone the rules doesn't mean they will follow them.
Just like coaching safety as a risk mitigation tactic doesn't mean every paramedic will listen.
If you feel like a broken record telling your drivers safety lessons, it's probably because you are one!
But with so many safety aspects to be aware of it's easy to feel like a broken record:
"Try to turn off the car if you aren't using it… please remember to report your unit's mileage…"
"Try to turn off the car if you aren't using it… please remember to report your unit's mileage…"
"Try to turn off the car if you aren't using it… please remember to report your unit's mileage…"
But let us become the teacher.
Let us speak to drivers right in the moment, to monitor behaviors, to give you access to driving behaviors, let us truly prevent risk.
ACETECH helps your fleet be prepared for anything.
We start by giving you access to data and behavior monitoring. This way you can create an accountability system and encourage the right driving behavior.
With data-driven decisions, your fleet can be better overall.
By increasing efficiency and effectiveness. Once you've powered your emergency fleet to it's ultimate performance, profitability, safety, service levels and response times all become like second nature.
True performance gives you demonstrable results.
It protects you from compliance and safety risks and delivers a better patient experience.
Risk will continue to happen if you don't prioritize performance
Poor safety records
With disconnected systems your fleet management's safety records are scattered and hard to find when you need them. Trying to track down records can be a time sink, and when you really need them can be a compliance hazard.
Increased liability
If you are just trying to get your fleet through each day, the chances of speeding, lost equipment, stolen items, or other hazards aren't accounted for, but it's more like your crossing your fingers hoping it won't happen. All of these events put your fleet at a greater liability.
Lower efficiency & profitability
Easy to fix actions like, fuel-idling and coaching behavior can be huge cost sinks. While vehicle maintenance and missing equipment are inefficiencies waiting to happen. The domino effect of efficiency and costs have a huge impact on profitability.
Low service levels & response times
An emergency fleet has the highest expectations from its customers, because it's dire (literally). But if your fleet has slow response times the consequences are also dire. Emergency fleet vehicles need to deliver the very best service, not the status quo.
According to …, globally, the emergency fleets experience:
1.25M
deaths on our roads
50MM+
incidents related to road incidents
31%
of ambulance-related deaths happen in non-emergency situations
60%
of ambulance-related deaths are attributed to two factors: Speed & Fatigue
The emergency fleet management industry must shift focus from
compliance to performance

because lives depend on it.
But to do that you need:
Data to see what you have never been able to see before
To connect disparate processes, vehicle data, driver performance, assets, vehicle sensors, people, data.
Knowledge to help you implement and advance your performance culture.
Software and hardware implementation, training and service.
A modern solution to power your performance, designed specifically for emergency response fleets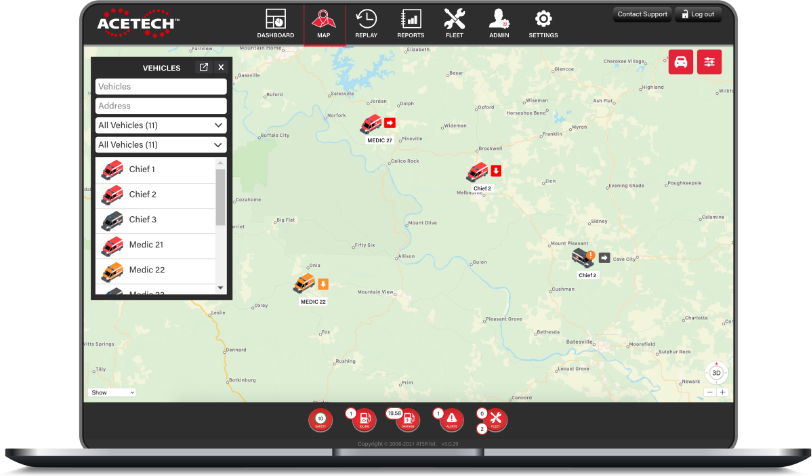 We are ACETECH. Our purpose is to globally power emergency fleet performance to new levels.
We are the leaders in emergency fleet performance. Our hardware and software is created with efficiency, safety, and performance in mind, to power a new generation of fleets. (BECAUSE OF OUR GLOBAL EFFORTS, WE ARE ….)









ACETECH is setting the Standard of Performance for Emergency Fleets, Globally.
Global Support Structure
US, Canada, UK, Ireland, Qatar, UAE, Australia
Notable clients:

Designed by emergency fleet innovators, ACETECH is here to power your emergency fleet performance and get you the best possible results.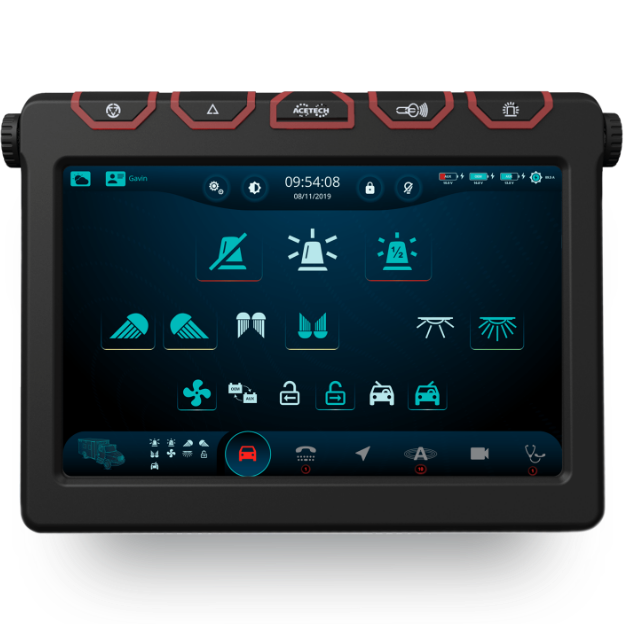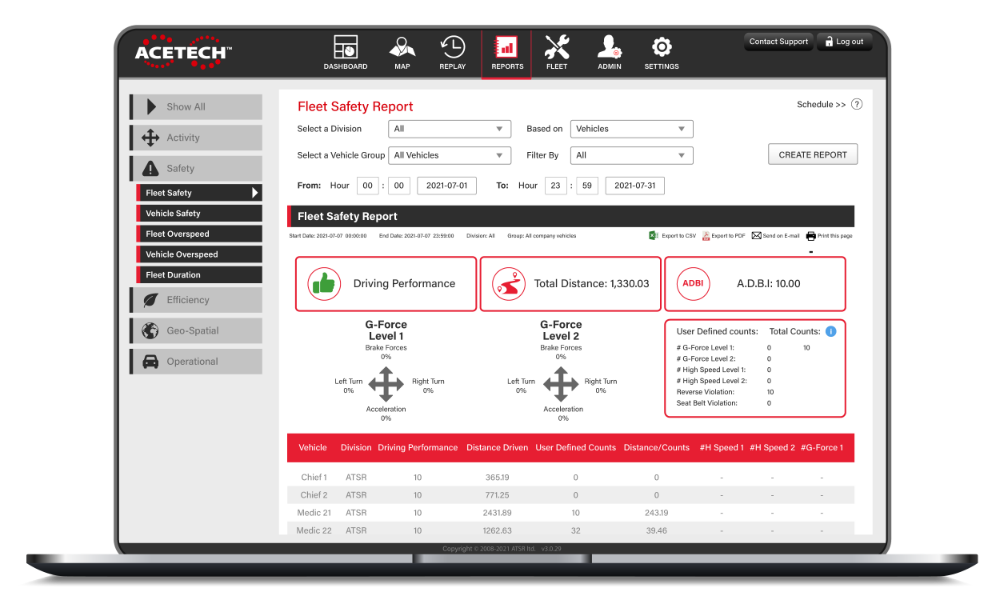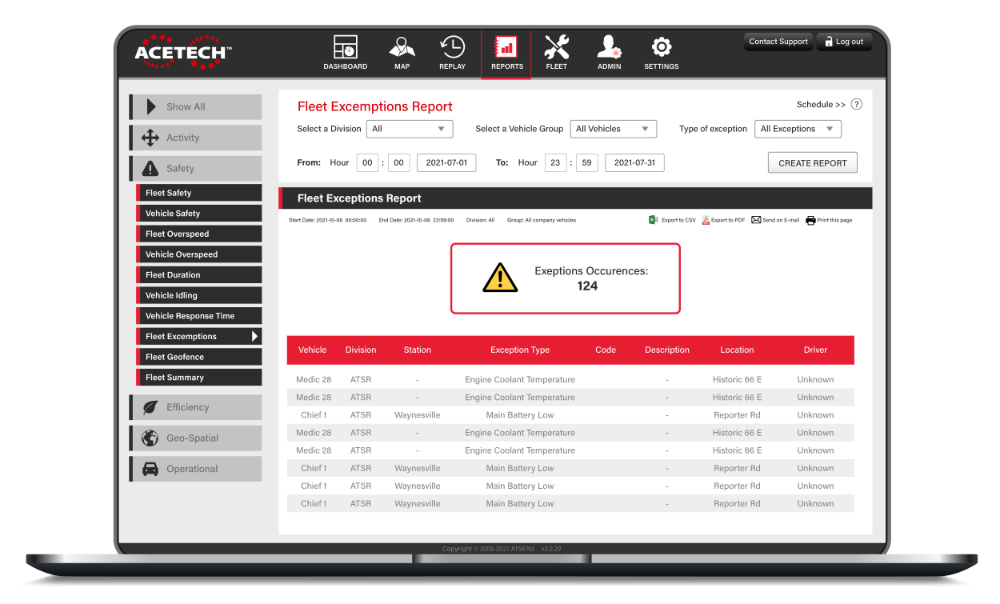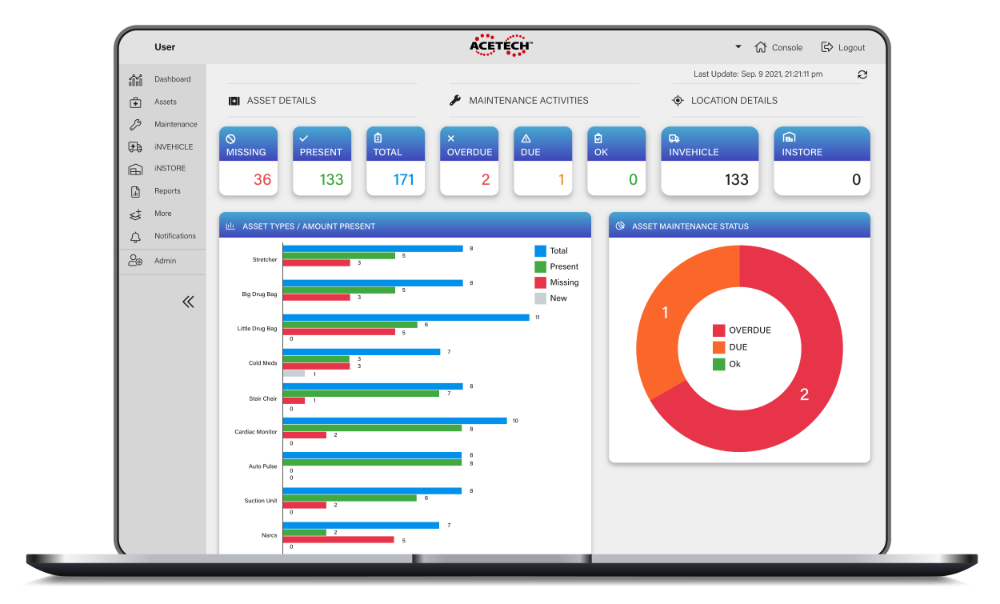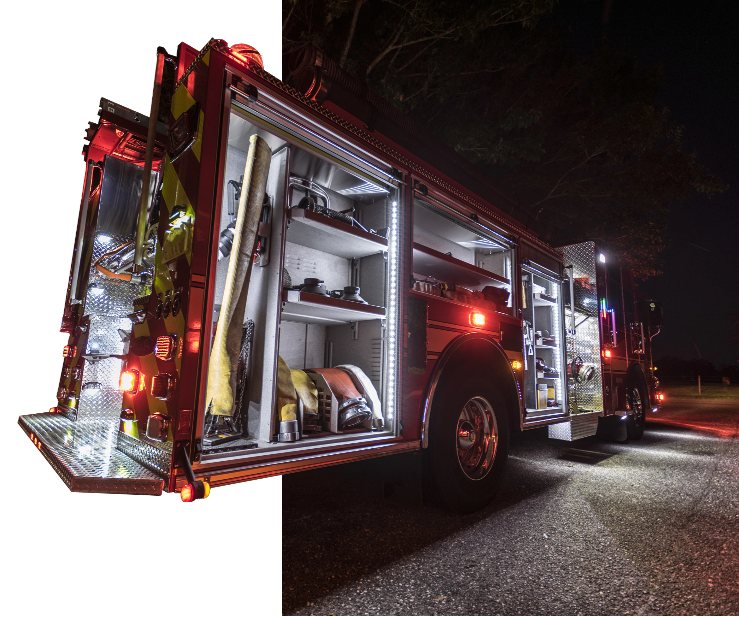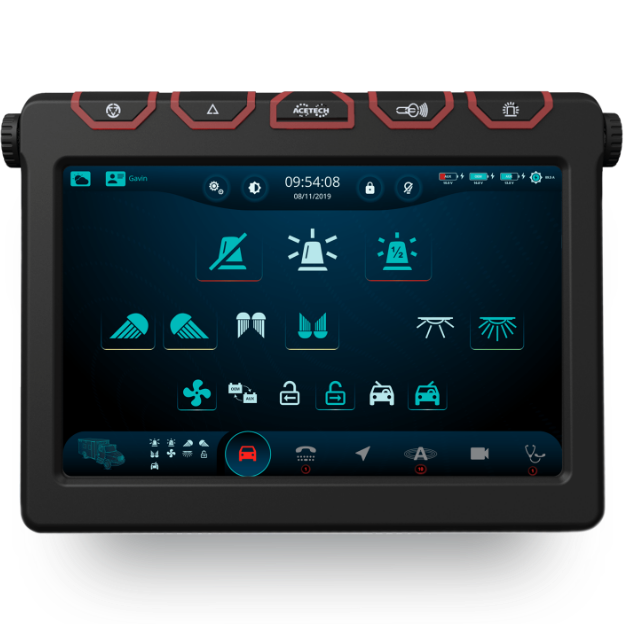 Automatic and intuitive optimization. So every variable of fleet management becomes more efficient
ACETECH vehicles have built-in efficiencies, with extended vehicle- life, and less maintenance. We give you the tools to further enhance your performance by unlocking data on asset availability, lowering response times and cutting costs at the same time.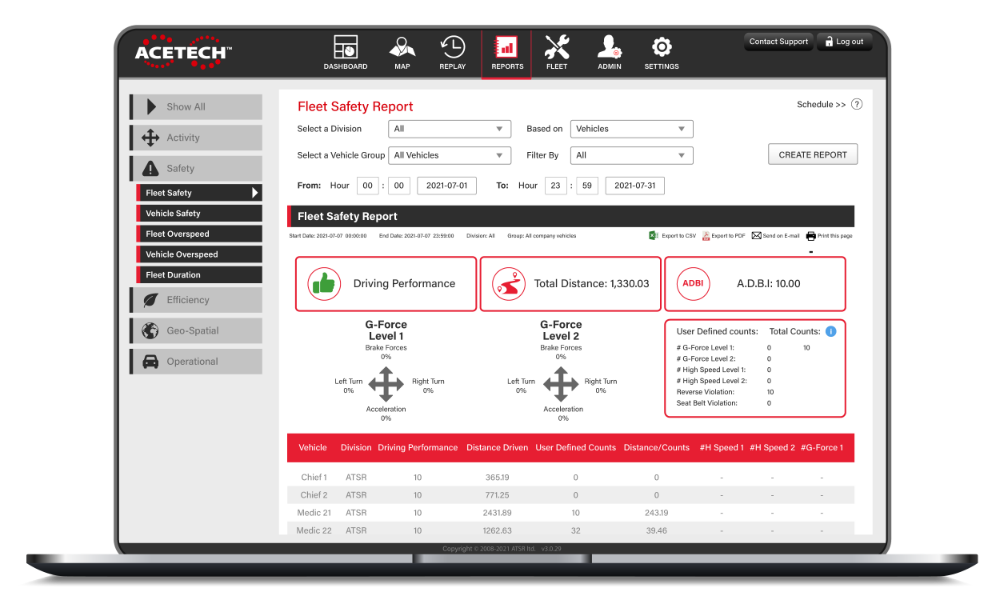 From the right safety equipment, to coaching, to journey data, make the trip from end to end safer
We know that an emergency doesn't have to mean chaos. With our safety technology solution we reduce preventable crashes by 80%, and improve your crews driving behavior.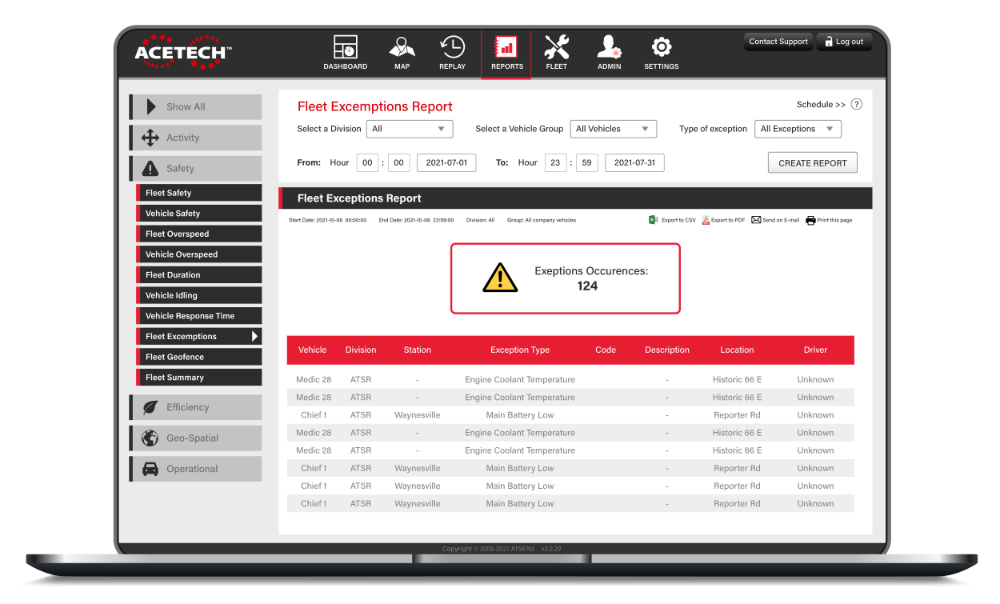 Reduce Exception Events/Critical Failures
Minimize vehicle failures, battery runouts, wrong stock, spoiled medicine, and lost assets. Make these instances truly an exception vs. an inevitable.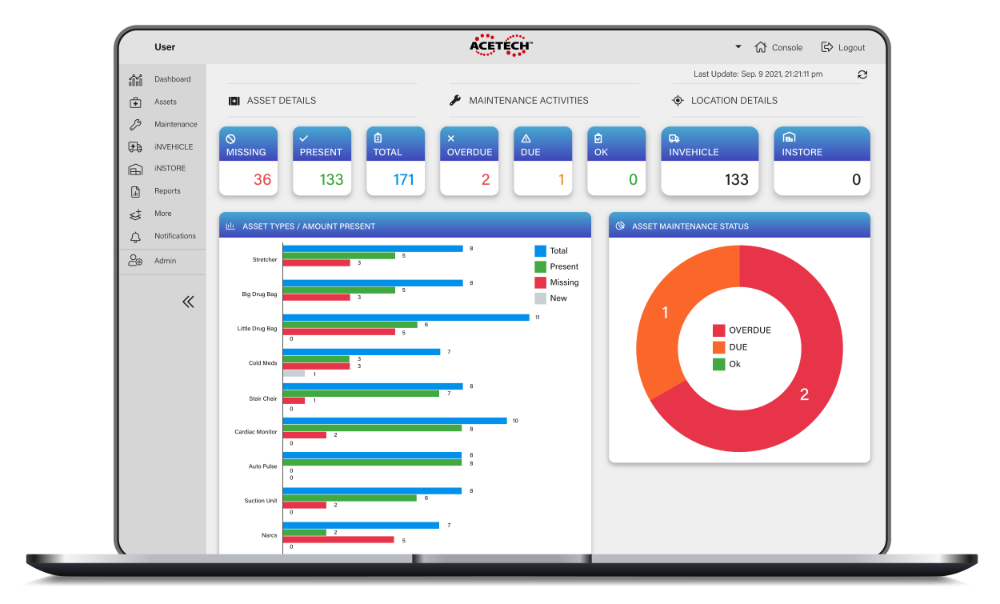 Actictively Prevent Liability & Compliance Risks
In the case of an investigation or an accident, have all data, documentation and journey mapping in one place.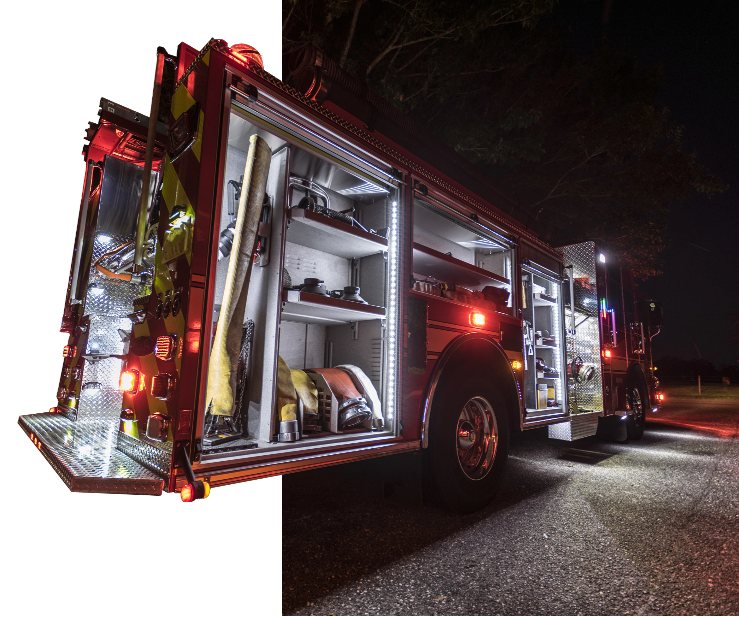 Fleets that will meet (and exceed) the global standard
The highest performing vehicles built to meet and exceed global standard with global benchmarking data. Access the power to perform, and make data-informed decisions.
Emergency Fleet Performance Solutions