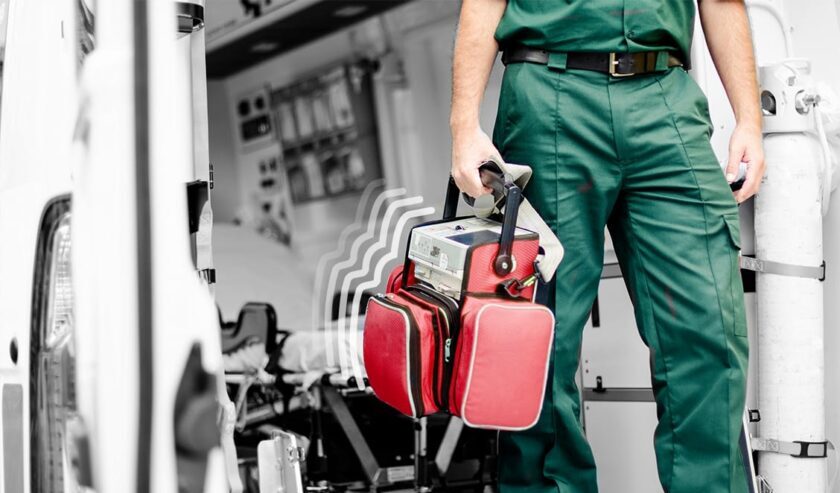 RFID Asset Tracking for Emergency Services
Members of the public in need of help during an emergency will usually assume that the critical equipment – or assets – needed to save lives, are always on board the vehicle.
Yet for those of us operating in the emergency services, we know it's not always the case. Items can go missing, get stolen – or are left back at base by accident. Some pieces need to be replaced, maintained or repaired, meaning that not all the equipment needed is always on board.
Maintaining critical equipment and ensuring it is always available is a must of course – but the reality is that it's a challenge to do so, particularly when emergency services are stretched financially and experiencing extremely heavy workloads.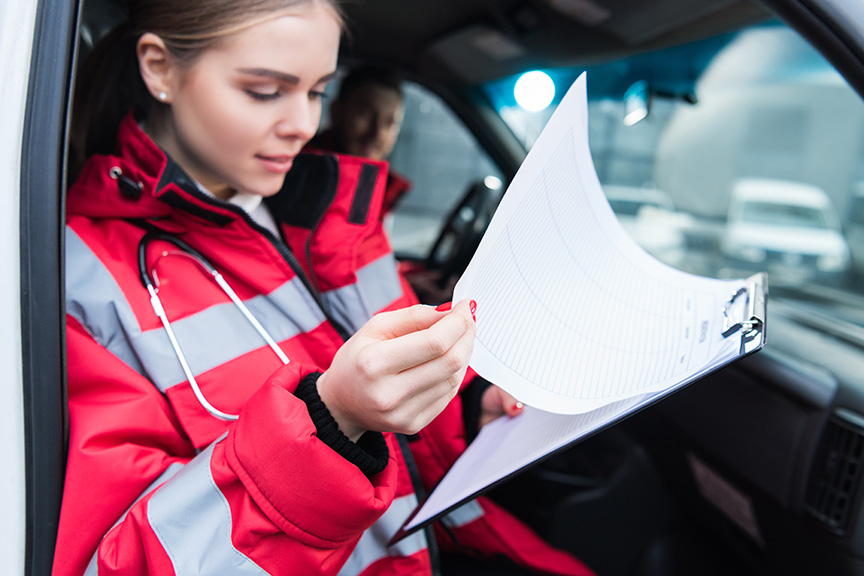 The cost of missing equipment
The cost of an ambulance and key medical items is estimated to be over €220k – and the cost of a fire engine including life-saving equipment is around €550k. Keeping this equipment safe from theft, fully functioning and in the right place at the right time are the three main challenges emergency crews face every day – as well as saving lives, of course.
When critical equipment goes missing from emergency service vehicles, the impact on outcomes and staff can be catastrophic. So, how do we help fleet managers to ensure this never happens?
Keeping

equipment 

on-board
ACETECH™ Asset Intelligence uses RFID tags attached to emergency services equipment that alert the crew if an asset is left off the vehicle when it drives away. This asset tracking solution gives them the opportunity to drive back and get the item before it's too late.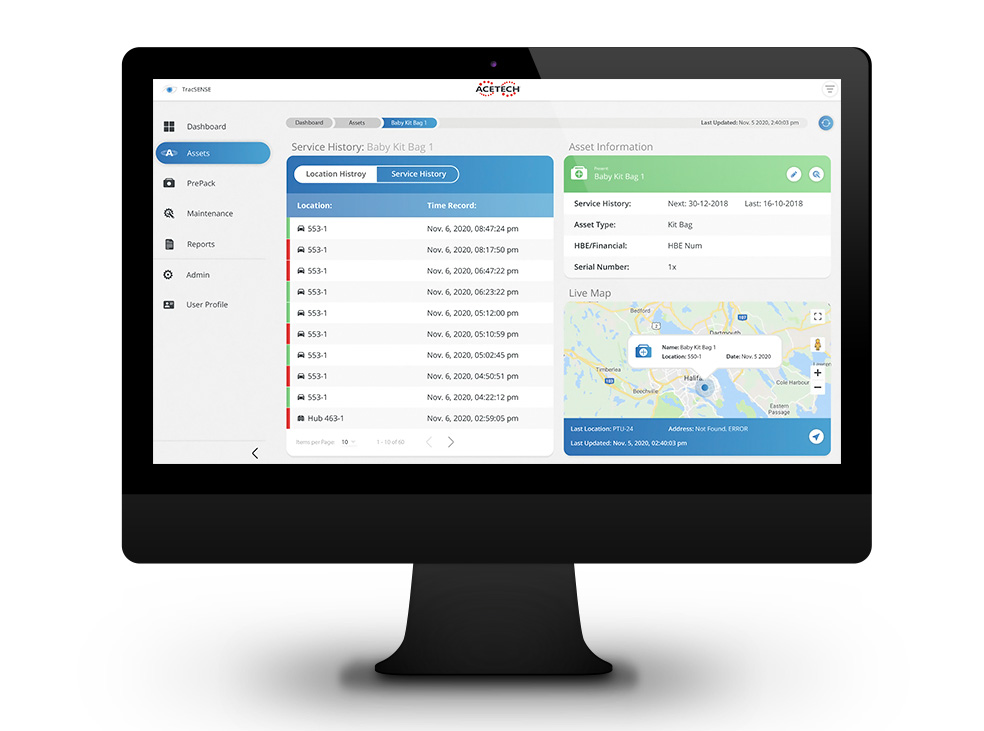 Our web-based asset tracking reporting tools also allow fleet managers at HQ to see at a glance whether a vehicle has all the required equipment on-board and if they are therefore ready to respond to an emergency call.
Plus, if an asset is left off a vehicle at the scene of an incident, the time and location is recorded, allowing the recovery of the asset at a later date.
Put simply, ACETECH™ Asset Intelligence locates, tracks, searches and alerts – helping to ensure that critical items are on board at all times, for positive emergency service outcomes.
Keeping equipment functional
If your fleet has all the equipment it needs on board, great news. But what happens when teams reach to use it and it's out of date? ACETECH™ Asset Intelligence asset tracking can ensure this never happens through the use of temperature sensors to help you measure and keep track of stock temperatures for compliance. For example, if a medical bag is left exposed in the heat, you can check the temperature of the medication to ensure it's still usable. Plus you will receive alerts to let you know when stock is close to its expiry date to help you manage inventory and purchasing.
Keeping equipment maintained
ACETECH™ Asset Intelligence also sends you helpful reminders about maintenance so you can get checks booked in on time to ensure everything is up and running as it should be. Nothing gets forgotten or missed when it comes to ensuring your equipment is on top form and functioning properly. Your teams can use what they need, safe in the knowledge that it will work every time.
Furthermore, in the event of a piece of equipment having maintenance due, your maintenance crew can find out which vehicle that piece of equipment is in without doing lengthy searches.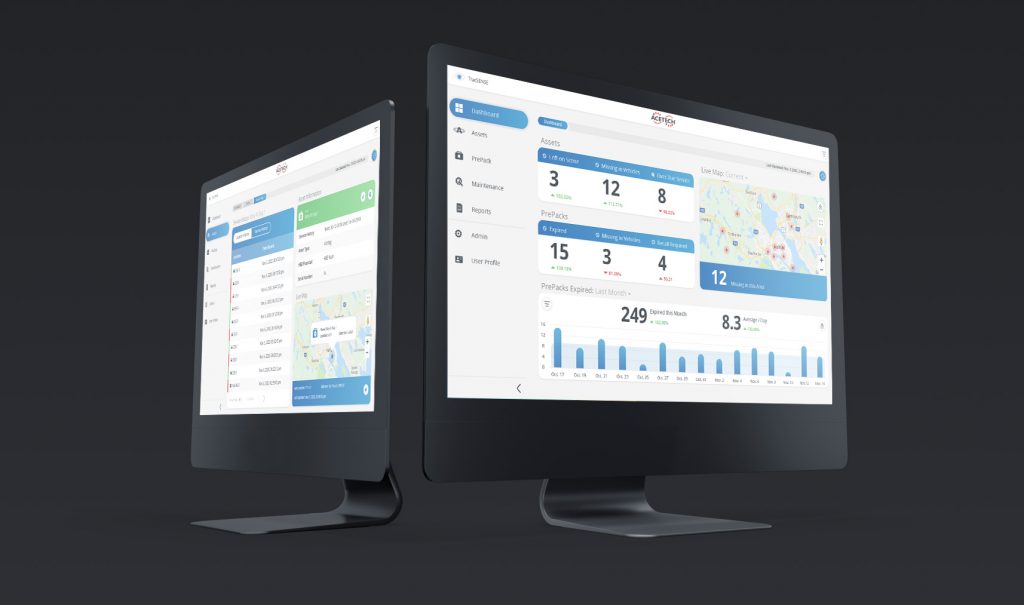 Eliminate blind spots
Without ACETECH™ Asset Intelligence, emergency services teams experience multiple blind spots when it comes to knowing where their equipment is, if it has been lost, stolen or forgotten, if it works properly – or if it's in date – when they need it.
It provides reassurance for emergency services teams  when it's needed most, helps to reduce medical supply wastage and assists you with important stock management, stock control and purchasing decisions.
Put simply, ACETECH Asset Intelligence eliminates common emergency services challenges around equipment, through greater visibility, provided by RFID technology. It keeps teams informed of everything they need to know so they can perform to their very best on every single call.
Are you interested in finding out more about ACETECH Asset Intelligence for greater visibility of emergency services equipment? Request a Demo Today or Contact us Here!