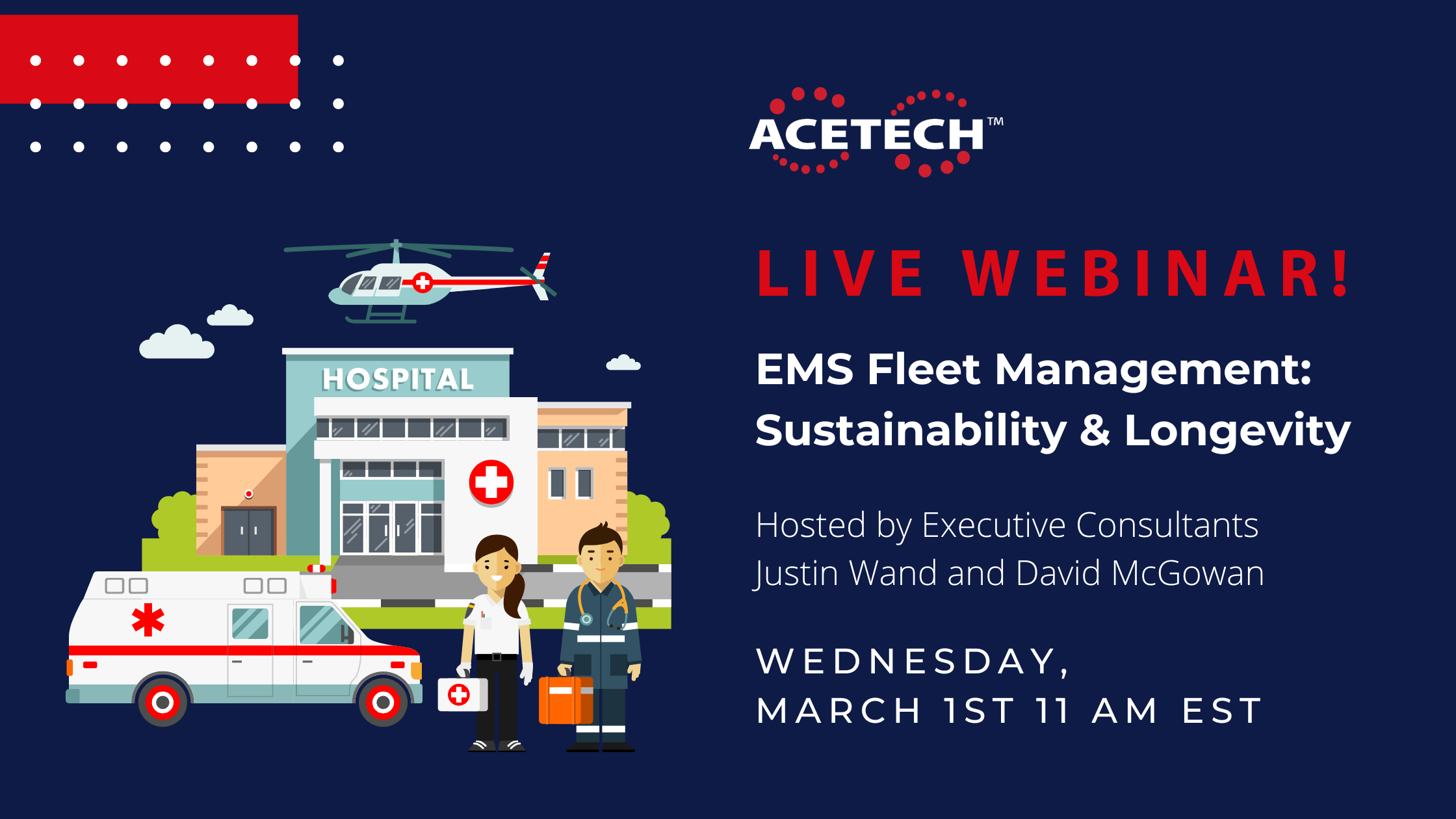 Proper fleet management is essential to keep your operating costs at the lowest they can be. With lengthy build times for ambulances, it is critical that your fleet is in prime condition and at the ready.  
With a combined 60 plus years in the Emergency Medical Services industry, Executive Consultants, Justin Wand and David McGowan are hosting this informative webinar on EMS Fleet Management: Sustainability & Longevity. 
Learn the strategies that keep maintenance costs and fuel consumption in check. With more and more green fleet requirements, get new insights on how to be compliant with older vehicles.
You won't want this miss out on this one! Kicking off Wednesday, March 1st at 11am EST.