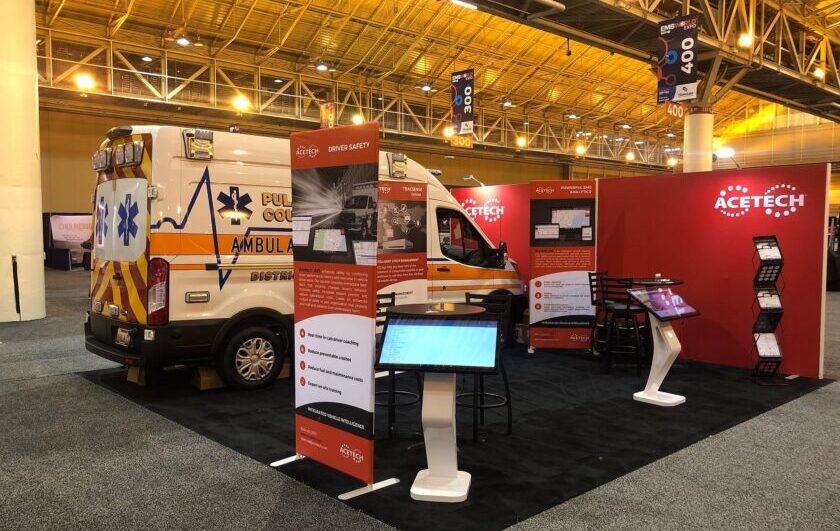 The ACETECH Team are back from displaying at the EMS World Expo in New Orleans.
About the Event

The EMS World Expo is the largest EMS-Dedicated event in the World, and this year ran from 14-18 October 2019. Here we joined EMS professionals from all over the world to gain and give an insight into the latest technology improvements and developments needed for exceptional patient care.
Over the course of 2 days of pre-conference workshops and 3 days of educational programming, EMS World Expo will provide you with the cutting-edge training and knowledge you need to increase the quality of your patient care. With more than 210 sessions across 8 learning tracks and 100,000+ square feet of exhibits, you will leave EMS World Expo with skills that could help you save a person's life on your very next shift.
The ACETECH Team were proud to display some of their latest products and services, including:
ACETECH TracSense RFID, ACETECH Eco-Run, ACETECH Solar and ACETECH iNSIGHT (to name just a few).
About the products on show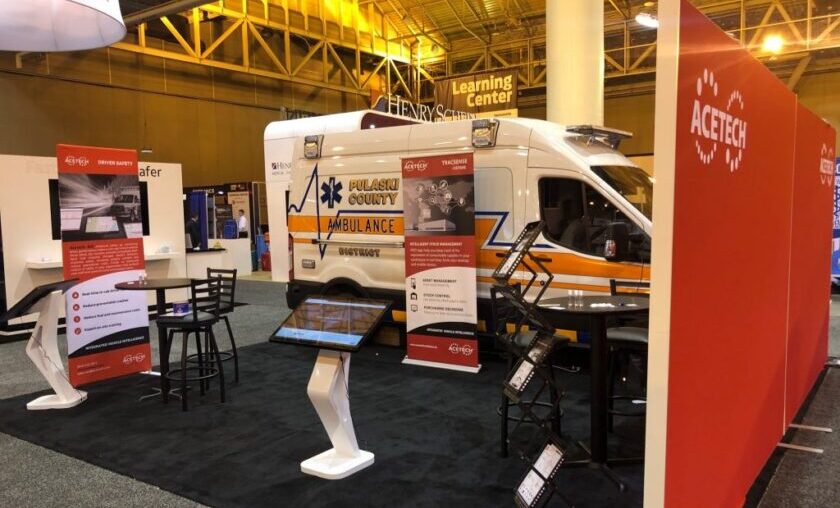 Thanks to Tim Schroeder and the US Team we had a wonderful display to showcase our products and services and an amazing platform to educate on some of our key offerings, including:
ACETECH TracSense RFID
Lost and stolen equipment cost the healthcare industry millions each year. ACETECH TracSense RFID helps prevent loss and theft of valuable medical devices; and assists your with important asset management, maintenance and purchasing decisions.
ACETECH ECO-Run
Drive clean and save green. Engine idling increased expenses of Emergency Service fleets. ACETECH Eco-Run is an environmentally friendly module that turns your engine off and on when needed and minimizes unnecessary vehicle idling. It helps reduce costs, promotes better driving behavior and reduces emissions to
create a more eco-friendly fleet.
ACETECH Solar
It's vital that your fleet is always powered up. ACETECH Solar supplied your fleet with an endless and unlimited source of energy, reducing the need to engine idle or return to base for shoreline power. This helps optimize your fleet operations, cut costs and minimize your carbon footprint.
ACETECH iNSIGHT
ACETECH iNSIGHT is an intelligent vehicle tracking and performance management software tool that connects you with your vehicles and crew on the road. You can monitor your fleets location (GPS) and activity (BDII) in real-time and make smart data driven decisions – responding quicker, safer and more cost-effectively than ever before.
If you would like to know more about these or other products that can save you time, money and your carbon footprint, or would like to know more about the types of data out solutions can provide you with – contact us today to speak with a member of our award winning team.
For more info on the EMS World Expo you can visit their website HERE or visit https://www.emsworldexpo.com/