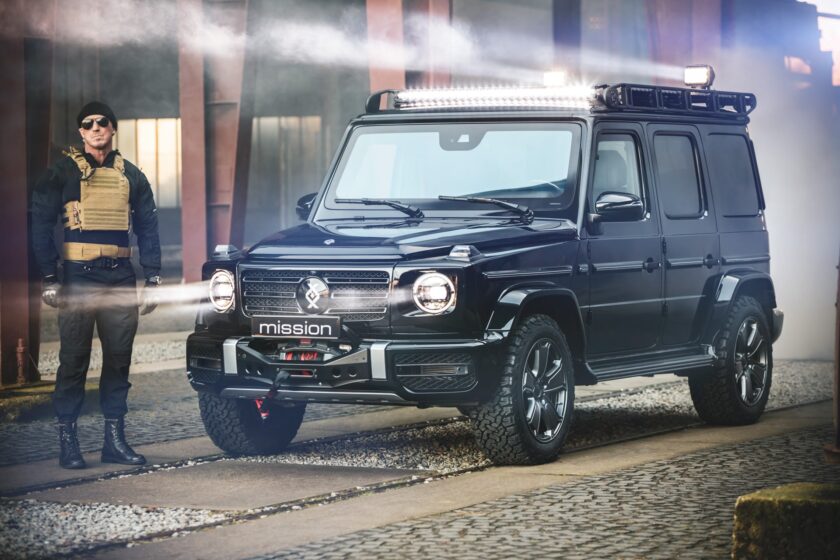 Renowned German tuner Brabus has released its new Invicto line of bulletproof vehicles, the first product to wear the Invicto badge is the latest Mercedes-Benz G-Class, which will be offered in three accessory lines: Pure, Luxury and Mission.
The ballistic protection level offered by the armored G-Class is VR6, though it also offers state limousine-like side blast protection. For the utmost in protection from outside attacks, Brabus offers the Invicto VR6 Plus ERV (Explosion Resistant Vehicle) package.
Their latest model 'INVICTO' is fitted with an engine making 789 hp and 1,000 Nm of torque. 
Based in Germany, Brabus is a high-performance aftermarket tuning company which specializes in Mercedes-Benz, Smart and Maybach vehicles. The company is active in more than 100 countries around the globe.
INVICTO MISSION 
The Invicto Mission is made for "special target groups" and is designed for use as an escort vehicle. Equipment highlights include protection vest compatible integral seats with variable foam geometry, "MOLLE"-system door panels and seat backs, a roof rail system, a digital rear display mirror, an intercom system and 20-inch rough profile off-road tires and ACETECH's TracSENSE, 8" Touch Screen, ACETECH SP3 Touch Screen and AVI.
The INVICTO MISSION doesn't only provide reliable protection at VR6 plus ERV level, it also fulfils the highest demands regarding suitability for everyday use, comfort, driving dynamics, active and passive safety as well as manufacturing quality. Therefore the INVICTO MISSION is the perfect trace protection and escort vehicle with military compatible interior and special exterior features and offers furthermore lifestyle, too.
ACETECH 8" Touch Screen and ACETECH SP3 Touch Screen
These are state-of-the-art touchscreen monitors, designed to provide drivers with full control of the vehicle and its equipment from the comfort of the cab.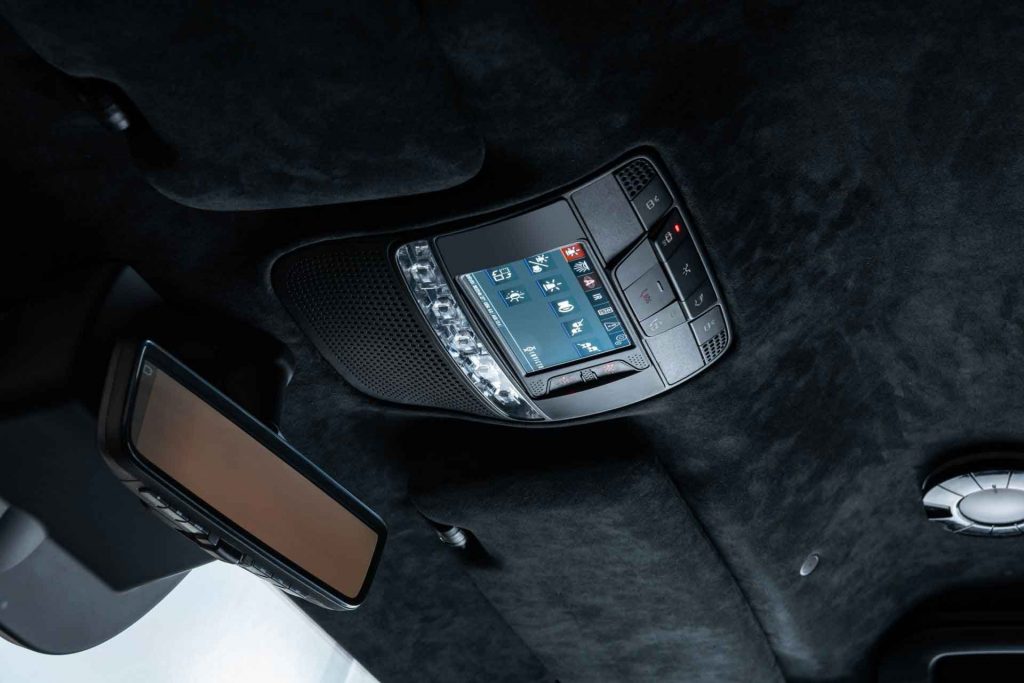 It allows the driver to stay in control of the vehicle and its electronic equipment at all times, with the simple touch of a screen. It lets you access navigation maps, journey information, equipment tracking and passenger data all from one unit. The device also gives drivers access to vital battery monitoring information and vehicle diagnostics.

ACETECH Intelligent Electronic Control Unit
Combines GPS, OBDII and accelerometer data with real-time email alerts and web-based mapping. Reduces your risk and liability and allows you to track and correct fleet and vehicle issues. The AVI Module sends all of this data to a comprehensive web-based reporting interface.
ACETECH TracSENSE
This allows the crew to be certain that the vehicle is fully equipped with helpful in-vehicle alerts. Along with an instant notification for missing equipment, the crew will also see a beacon displaying the location. Headquarters can also map the location using the secure online portal.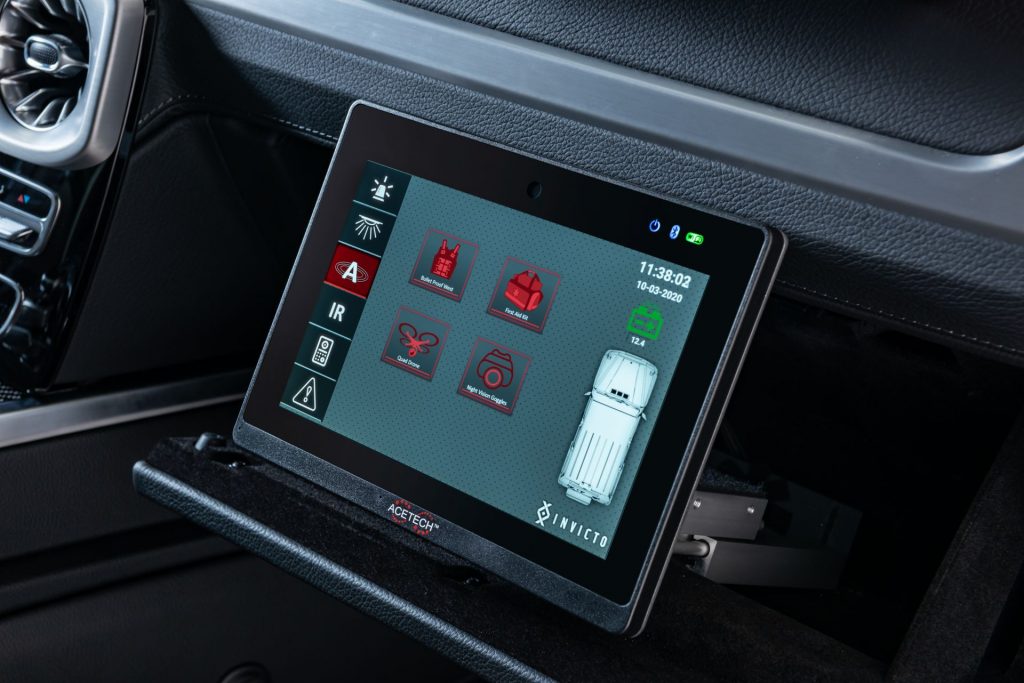 __________
After the launch of the new INVICTO by Brabus in March, there has already been global recognition with many sites and magazines picking it up such as Maxim, Carscoops and Hypebeast along with it already ending up in many languages such as Vietnamese, Japanese, Romanian and Russian, just to name a few!
About Brabus
Brabus have been developing and building high-performance supercars for more than 40 years and transform vehicles of the Mercedes-Benz brand into stylish unique vehicles – made in Germany. You can learn more about Brabus by clicking HERE.
For more information you can contact us here, or to find out more about ACETECH TracSENSE click here.