There has never been a better time to make the change to the renowned ACETECH™ CONNECT with the introduction of our limited time only BUYBACK Program for the ZOLL ™ Road Safety product.
As you may already be aware, ZOLL ™ has discontinued sales of the Road Safety product. ACETECH™ CONNECT is the only alternative that is capable of modifying driver behavior through real-time in-cab driver coaching.
So now, for a limited time, ACETECH™ is offering a BUYBACK Program when you trade in your old Road Safety RS3000 or RS4000 device and upgrade to an ACETECH™ system. The great news is that this does not apply to just the Road Safety device, we are willing to accept trade-ins from any of the leading competitor's devices because we are so confident you will love the difference!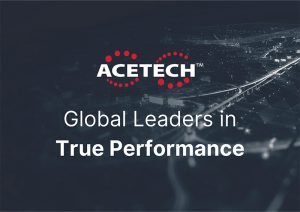 Be one of the thousands of happy clients in over 50+ countries globally that benefit from:
Vehicle Safety module with real-time in cab proactive audible feedback.  Tones and voice prompts for overspeed, unsafe g-forces, unsafe reverses and seatbelt violations.
Static and dynamic (posted speed) compliance.
Comprehensive journey replay in real time. Date, time, vehicle, driver, events, location and much more.
Key performance indicator dashboards. Includes vehicle utilization, maintenance, connection and location analytics.
Comprehensive fleet-vehicle maintenance module. Includes service type, schedules, due, overdue, out of service and history.
Monitors vehicle critical engine performance i.e.: Pressures, temperatures, engine fault codes, fuel level, charging system and battery(s) levels.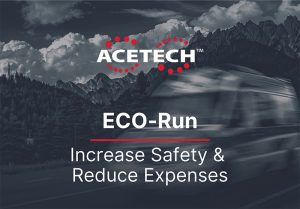 Patient compartment monitoring i.e.: Temperature, medical gases level and narcotic box.
Geofencing of common locations including alerting of entry and exiting.
Fleet-vehicle fuel consumption including costs.
Driver scoring based on violations and distance driven.
Fleet-vehicle idle monitoring with carbon emissions reports.
Driver identification by key fob or swipe/proximity card.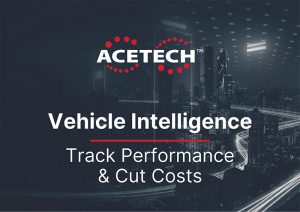 Fleet-vehicle utilization by status, location, emergent-non emergent, geofence and idling.
Instant alerts via text or email for vehicle or driver infractions.
Eco Run analysis based on excessive idling.
Analytics package for leadership to make timely and informed operational decisions.
Easy auto scheduling of reports.
Seamless interfacing with other ACETECH™ solutions including asset tracking, idle management, solar power and camera systems.
A benefit to cost ratio that far exceeds our nearest competitor.
And this is to name but a few! So don't miss out, it has never made more sense to change for the better.
Why ACETECH™?
ACETECH™ is an award winning global manufacturer of vehicle intelligence for EMS emergency service fleets. Our solutions include cloud-based Fleet Management Software, Specialist Safety & Eco-Friendly modules, Solar and Intelligent Electronic Control Units (ECUs). ACETECH™ solutions integrate seamlessly with our client's vehicles, to boost their performance, improve safety and revolutionize the operation of their fleet.

We create a fully connected emergency services fleet and provide you with 360-degree view of your vehicles so you can monitor and improve their performance at all times. Today, ACETECH™ has 5 state of the art offices globally, we are operational in over 50 countries, have shipped over 75,000 solutions to date and have saved millions of tons of carbon while reducing costs.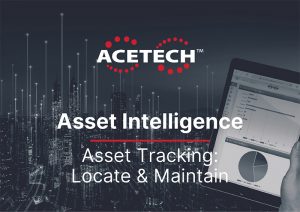 For more information or to make the switch before the offer runs out, contact our Team:
T&Cs Apply. Offer ends December 31st, 2021