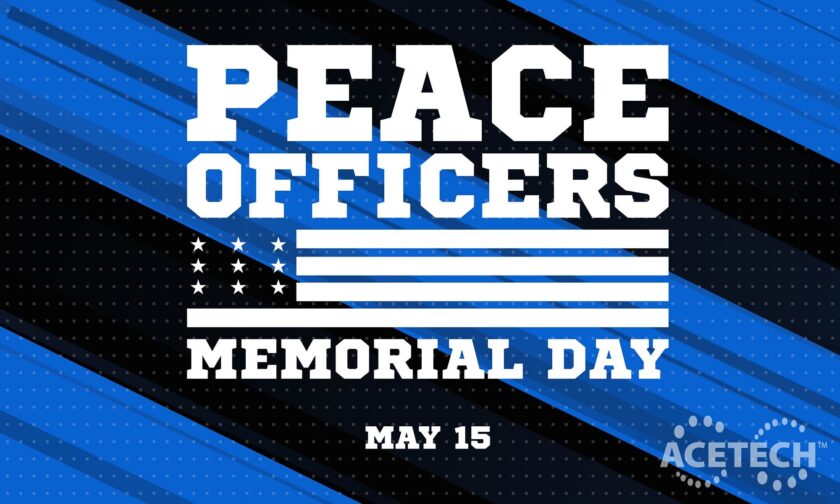 On Peace Officers Memorial Day, we commend the brave men and women of law enforcement for protecting and serving their communities. It is a day that pays tribute to the local, state and federal peace officers who have died, or who have been disabled, in the line of duty.
Here at ACETECH, we  honor those who made the ultimate sacrifice to keep us safe.
Thank you for your service.