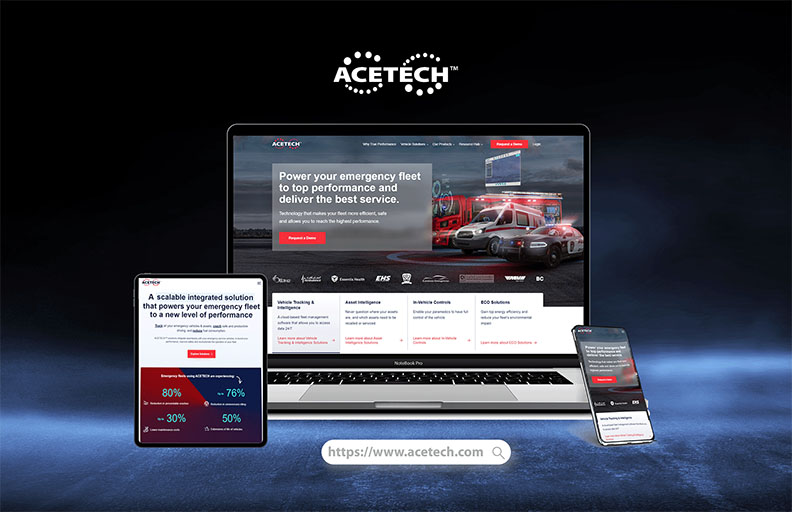 ACETECH™, a multi-award winning Emergency Vehicle Fleet Management Solution, is proud to announce the launch of its newly redesigned and rebranded website at www.acetech.com.
Top performance, service and compliance don't have to be a myth. ACETECH knows that each variable is equally important, which is why we've built a solution that elevates your fleet to new levels. With the new website, our primary goal was to showcase this while creating a more engaging user experience and enhanced navigation to allow our visitors easily find the information they need.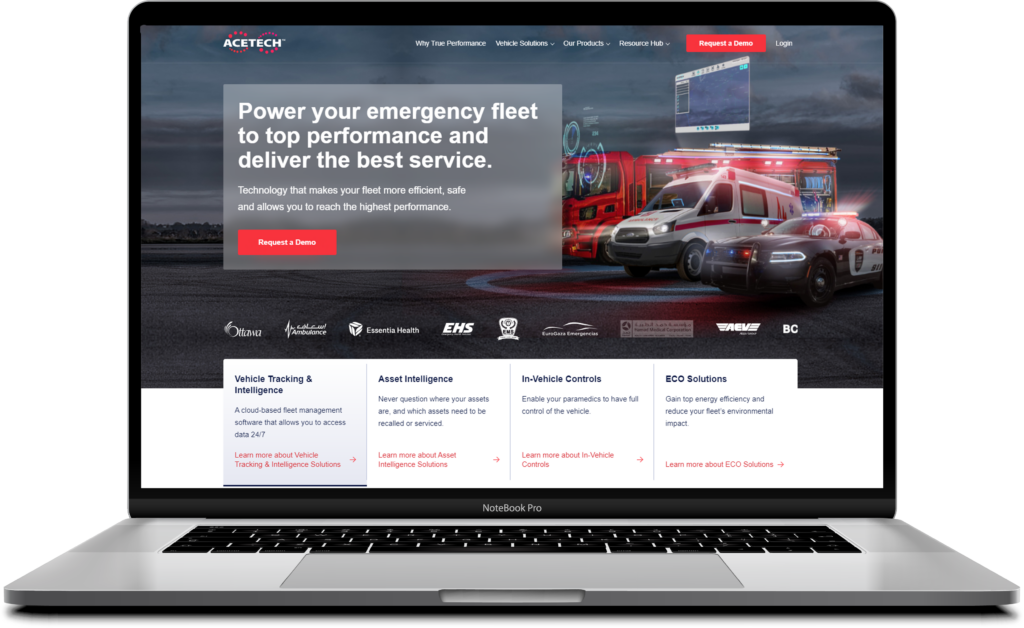 Some of the features include:
• Intuitive navigation
• Clean & modern design
• Relevant, thought-leadership content
• Resource Centre (Brochures, Data Sheets, Case Studies)
• Integrated Blog and Video Centre
And that's just to name a few! The ACETECH Global team are excited to take this next step in our evolution as a leading-edge technology provider for the Emergency services. Those who choose EMS as a career are in it because it has meaning. We take similar pride in our work too with the goal of augmenting your team's human capabilities with devices that become trusted partners in getting the job done.
Jesse Morris, Global Marketing and Communications Director, added '' After many months of hard work, research, interviews, design and writing content, we're incredibly excited and proud to announce the launch of our new website! We really wanted to improve the usability of the site that would make the browsing experience much more enjoyable – and I think we did just that!''
About ACETECH

ACETECH are disrupting the EMS field with their ground-breaking technology that powers your emergency fleet to top performance. From singular solutions that can be tailored to specific needs, to an integrated solution that enables all aspects of emergency fleet management. Get access to telematics, mileage data, location tracking, and fuel consumption in one place. Use RFID management and coaching software to elevate your emergency fleet performance to the global standard.
Interested in how our solutions can improve your fleet? Get in touch today!
Contact Us Here!