Marketing Executive Required
ACETECH™ Vehicle Intelligence are hiring a Marketing Executive to join our growing team of professionals worldwide.
About the Role
Although based in the Irish Midlands, the successful candidate will be responsible for assisting in marketing efforts globally, focused around channel partners and other marketing needs to grow the interest in our product range and support our strategic alliances and partner programs. We require a quick learner, an excellent communicator with skills and knowledge in digital and print marketing with a flair for creativity. You will help us create a strong brand presence and improve brand equity with innovative promotional offerings, online and offline marketing campaigns, and prepare for marketing and trade events. Design will play a role in maintaining brand consistency across a variety of media including online, print and video, so experience in one or more of these fields would be an advantage.
You will collaborate with the sales team to ensure that your marketing efforts support and align with their sales efforts and will report directly to the Director of Communications and Marketing. This role offers a great opportunity for the right person to contribute to a fast growing company, gain valuable experience and personally develop within the department as it expands its global reach.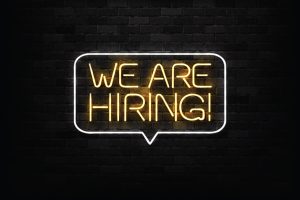 Responsibilities
Support our Partners and Sales teams with marketing materials and related needs to drive demand and improve brand equity.
Strengthen our relationship with clients and company partnerships.
Create, manage and monitor content on Social Media channels: LinkedIn, Twitter, Facebook
Plan and execute campaigns and events.
Track, analyze and report the success of those campaigns and events.
Create online and offline marketing content.
Empower the sales team with marketing content and campaigns that help drive sales.
Review/Edit Blogs and manage posts on WordPress and social channels.
Knowledge of various digital marketing channels and tools in PPC, SEO, Display, Social.
Review/Edit Collateral Material in PDF, Creative Suite, Word and Powerpoint.
Manage a range of other ad hoc activities.
Qualifications
Degree or higher in Digital Marketing, Marketing Communication, Design Communications or similar.
2+ years' of Marketing and Design experience.
Good working knowledge of online and offline marketing including digital marketing, social media, events, email/content marketing strategy, landing pages.
Strong communication interpersonal skills.
Previous experience of using a CRM system is desirable.
Experience in Powerpoint, Word and Adobe Creative Suite.
Knowledge of PPC and SEO campaigns.
Must be legally entitled to work full time in Ireland for any employer.
How to apply:
If you think you are a good fit for this position, forward us a copy of your CV to jesse.morris@acetech.com by Tuesday 21st January 2020.