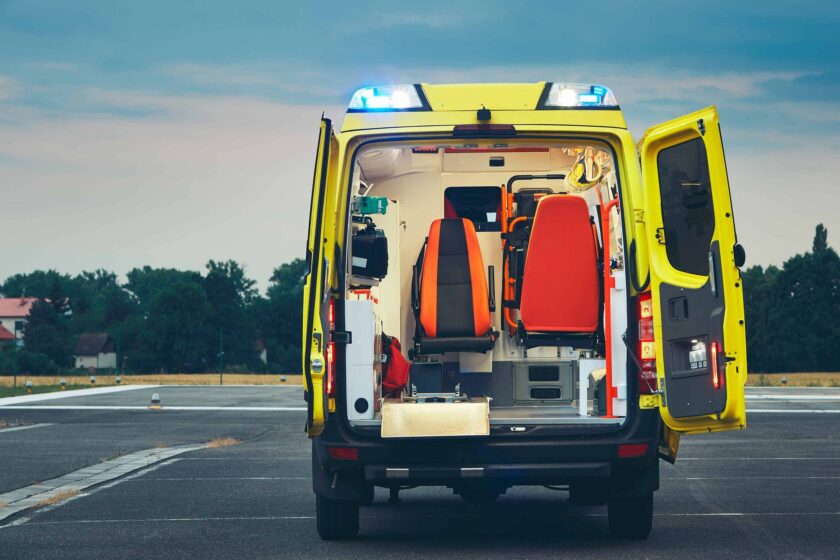 In 2015, the Gazette News reported that the Ambulance service had lost or left behind £215K worth of equipment during call outs between 2012 and 2014, including defibrillators and even a stretcher. [1]
Crazy, right? Inventory control of ambulance supplies is a crucial part of EMS operations, from small items like gloves and gauze pads to life-saving tools like automated external defibrillators (AEDs) and pharmaceuticals. However, Emergency Medical Services are called out to multiple locations each day to help those in need. Speedy response, assessment and stabilization of the patient are the first priority, so it's understandable that it can be difficult to keep track of essential assets during those very pressurized situations.
Unfortunately, theft can also be a major issue, for example Albuquerque Ambulance took an inventory of their equipment and discovered 87 pieces were missing from their equipment room. An employee was arrested and accused of stealing ambulance equipment to sell online. He was later charged with embezzlement and receiving stolen property. [2]
Even up until recently, in the midst of a pandemic, Ambulance crews reported the loss of vital personal protective equipment (PPE) four times in one week while treating patients across the UK. [3]
This is why having a tracking system in place is so important.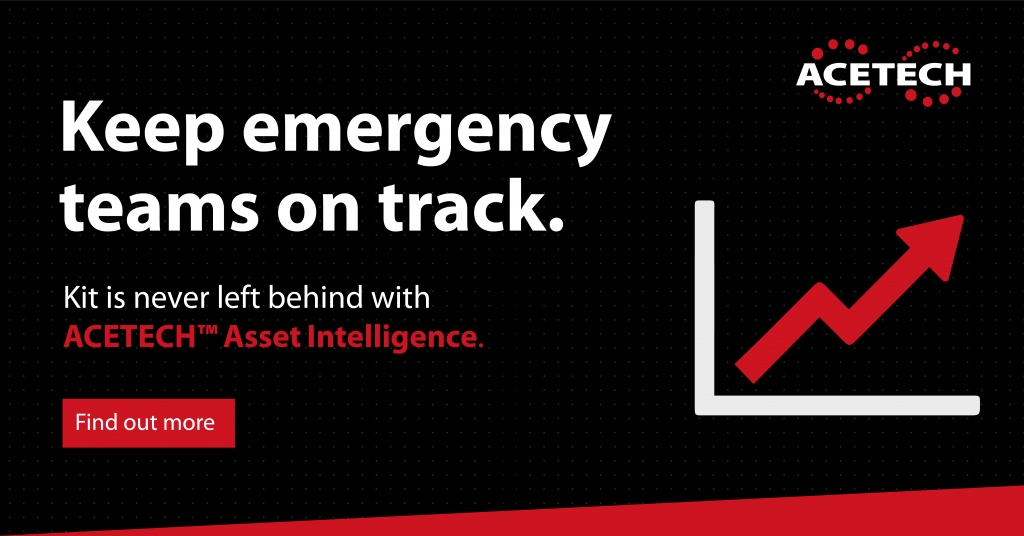 ACETECH Asset Intelligence Eliminates the Blind Spots
ACETECH Asset Intelligence provides intelligent asset tracking for emergency service vehicles across the world. Tagging assets helps to prevent the loss and theft of valuable equipment so your teams can be sure they have all the equipment they need on board. Set up a real-time tracking system inside each ambulance in your fleet that monitors when equipment leaves the vehicle, when an ambulance needs restocking and it will even track maintenance needs.
Our solution, can ease this burden by eliminating any potential delays associated with the equipment required on board emergency vehicles. Human error can mean that critical blue light equipment can get left at HQ, at the scene of an incident, or it might not be working or charged up and ready to go. ACETECH™ Asset Intelligence eliminates these challenges, ensuring that vehicles and crews can help people faster, knowing that all the kit they need is on board and fully functioning.
Radio-frequency identification (RFID) technology within Asset Intelligence provides the ability to:
LOCATE
See where all your equipment is right now.
TRACK
See where your equipment has been and its status
SEARCH
Find missing items easily and see your entire inventory list
ALERT
Be notified quickly when an item isn't where it should be – or if it needs maintenance.
MAINTAIN
Get insights into what needs fixing and schedule maintenance.
Are you interested in finding out more about ACETECH Asset Intelligence for greater visibility of emergency services equipment?
Complete the online form
Call 00353 (0)5793 29 404
Email info@acetech.com
---
[1] https://www.gazette-news.co.uk/news/11828436.ambulance-service-has-lost-215k-of-equipment/
[2] https://www.ems1.com/stealing/articles/employee-of-ambulance-service-accused-of-stealing-equipment-kisPXHThmAUqGPOx/
[3] https://www.gazettelive.co.uk/news/teesside-news/vital-protective-equipment-stolen-ambulance-18007703