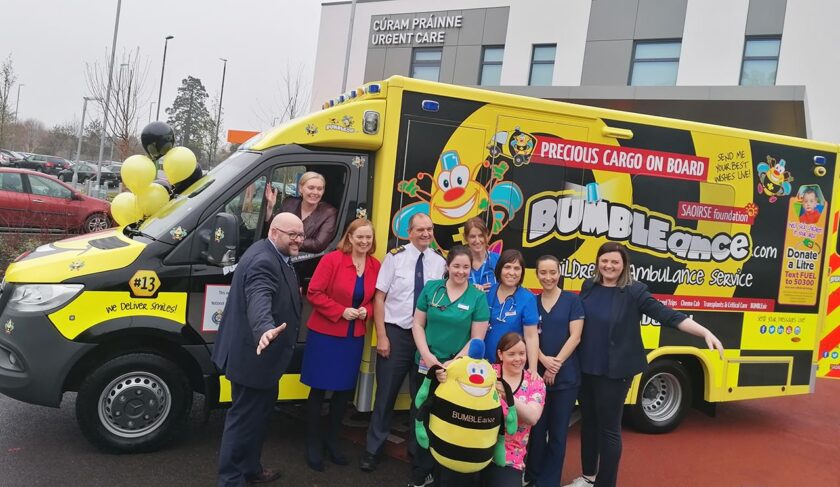 ACETECH were delighted to launch our very first Training & Development Programme in August.
The goal of this programme is to provide our clients and those interested with the information to take full advantage of our products and services, so that your fleet is fully optimised. The Training and Development Programme is split into 3 levels, with each level having it's own certification criteria.  
Level 1 Certification is a course that has been designed to give a strong foundation in ACETECH products and services and is aimed at providing a better understanding of what our products do, how to use them, and how to make sense of all the data. Level 1 is very useful resource for sales personnel, distributers, technical staff, vehicle builders and partners. 
Level 2 Certification is a more complex and technical course aimed at those already familiar with our products and services and who are looking to advance their knowledge beyond the basics. It is beneficial for those partaking in Level 2 to have already completed and been awarded a Level 1 Certificate, as Level 2 builds on the foundations already established. Level 2 is beneficial for distributers, service engineers, vehicle builders, technical staff and partners. 
Level 3 Certification is a far more complex course that deep dives into the ACETECH product range from a technical standpoint. This deep-dive covers topics such as Advanced Installation Practises and Advanced Troubleshooting Practises. This course would be very beneficial for service personnel, vehicle builders and technical staff. 
The initial Level 1 course recently completed consisted of different modules covering topics such as:
The sessions were spread out across a total of 9 different modules, so that there is a module for each specific topic. This, along with the other levels, will be repeated on an ongoing basis, so if you missed out don't worry, simply get in touch and we can include you the next time the course is run. 
An Overview of the Level 1 Modules: 
The Platform 
A platform is a group of technologies that are used as a base upon which other applications, processes or technologies are developed. In personal computing, a platform is the basic hardware (computer) and software (operating system) on which software applications can be run. This session will provide you with an overview of ACETECH's platform. 
ECU 
An ACETECH ECU is an embedded computer, which has been ruggedized and adapted for the control of automotive appliances, such as HVAC, lights, sirens or any other activity that requires high reliability, ease of programming and fault diagnosis in the automotive, special purpose vehicle market. 
HMI 
This session takes a look at all of ACETECH's HMI's (Human Machine Interface). Learn about ACETECH's standard switch panel, ACETECH AVA, SP3, iNTOUCH and iNCOMMAND. 
AVI
ACETECH's AVI is a compact vehicle and asset tracking device. It allows the user to accurately track their vehicles or assets by providing second by second data and also shows the operational state of the vehicle, helping fleet managers monitor their fleet's location and activity in real time. 
AVL 
AVL is ACETECH's fleet tracking web application. It provides customized analytics based on your fleet activity, live location mapping, and vehicle route replay. AVL reports the information you want to see, when and how you want to see it.
RFID 
Radio-Frequency Identification uses electromagnetic fields to automatically identify and track tags attached to objects. 
TracSENSE 
Once the hardware and TracSENSE software is configured, blue light staff receive visual and audio notifications to keep them up to date on everything that's going on with their essential kit. 
Green Tech 
In this session, we take a look at ACETECH's technology that minimises, optimises, or completely eliminates reliance on fossil fuels to run daily operation of customers fleet, thus reducing carbon footprint emitted in the atmosphere. These include ACETECH ECO-Run, ACETECH SOLAR and ACETECH AVA. 
Configurator 
A new device or program may need to be configured when it is installed, which means its various switches and jumpers (for hardware) need to be set and values of parameters (for software) need to be defined.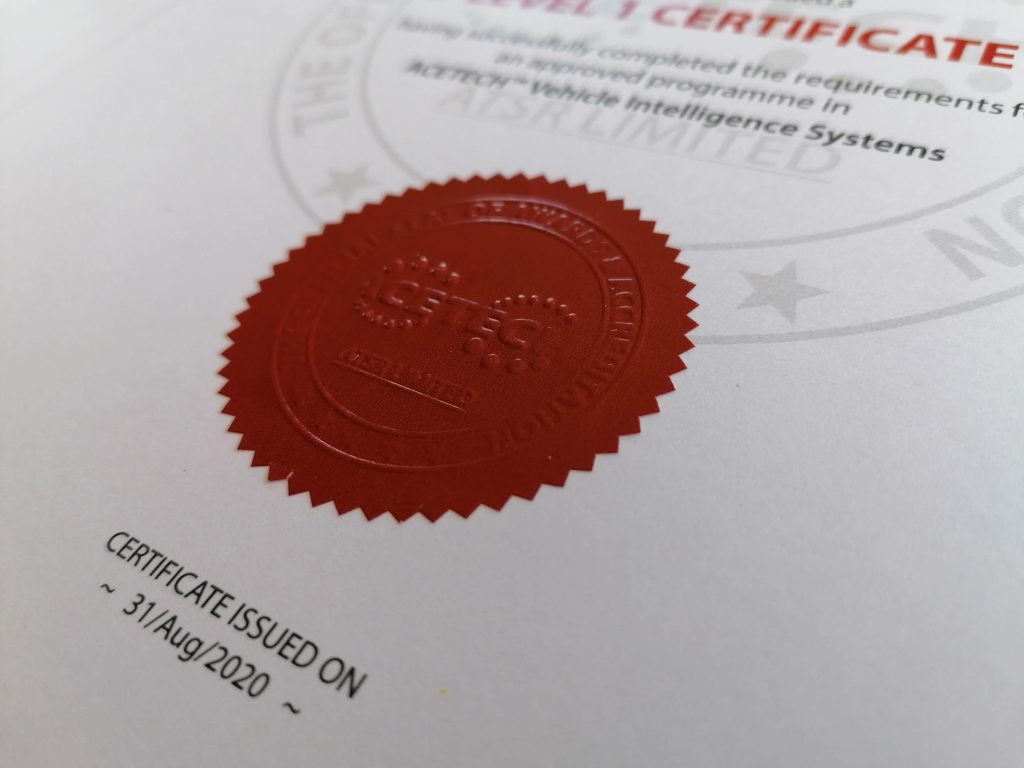 Feedback from participants all around the world has been very positive. Upon successfully completing the course, the participants received a Level 1 Certificate for an approved programme in ACETECH Vehicle Intelligence Systems. 
---
Are you looking to learn more about enhancing your fleet's performance? 
Want to update your skills, capabilities and knowledge on your ACETECH products? 
Book today for future training courses! 
Please send an email to  shannen.guinan@acetech.com to express interest.