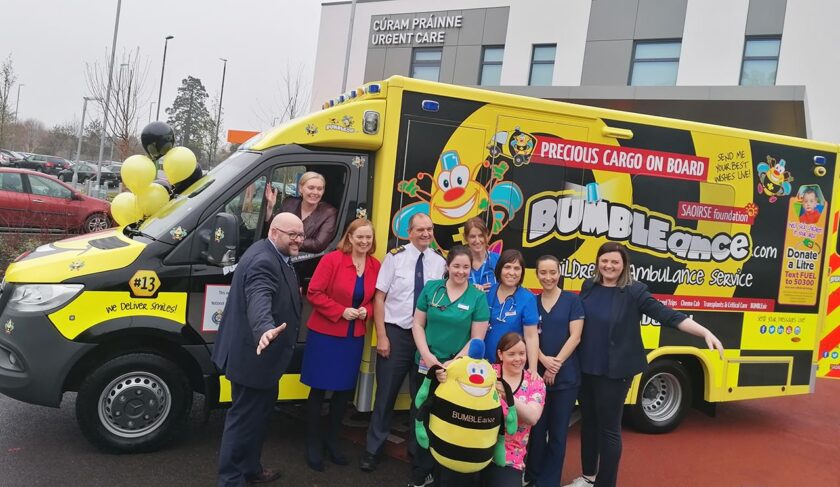 ACETECH™ Global Vehicle Intelligence were delighted to come out to support the latest BUMBLEance children's ambulance launch on January 22nd, 2020 at Connolly Hospital in Dublin. We are here to tell you a little bit more about this amazing service, how we are involved and how you too can help!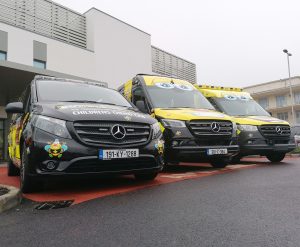 What is BUMBLEance?
BUMBLEance is the world's first ambulance service specifically designed and tailored for children.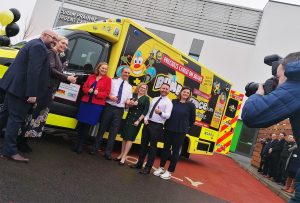 BUMBLEance is the official Children's National Ambulance Service of Ireland.  They provide a safe and comfortable transportation for Ireland's youngest patients as they travel between their homes and hospitals, hospices, treatment centres, and respite centres nationwide. Transporting a sick child can be very difficult and extremely stressful, however BUMBLEance go with families every step of the way, with the comfort and safety of the children as our number one priority.
The BUMBLEance service has all the amenities of a regular ambulance but it includes the all-important extras to make a sick child's journey as safe, comfortable and entertaining as possible.  Their aim is to distract, comfort and entertain Ireland's youngest and most critically ill patients as they travel to and from hospitals and paediatric treatment centres nationwide.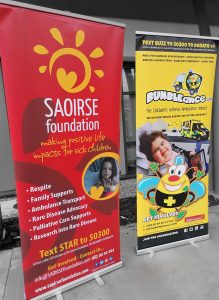 BUMBLEance was launched on Friday, 6th September 2013 and is owned by The Saoirse Foundation. The Saoirse Foundation is a registered non-profit charity dedicated to making positive life impacts for sick children. The charity was founded by Tony and Mary Heffernan in 2010 after their daughter, Saoirse, was diagnosed with Batten Disease (Neuronal Ceroid Lipofuscinoses – NCL) – a rare and fatal neurological condition. Click HERE for more information on the Saoirse Foundation.
How are ACETECH™ involved?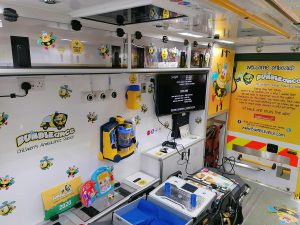 Each BUMBLEance ambulance has it all – as well as the usual ambulance equipment it incorporates Social Media Streaming, WiFi, Playstation, DVDs, Games, Books, Colouring, Sensory Lighting, Netflix, iPad Air, Beats Headphones, Apple TV and Apple Music. But these are just some of the things that are immediately visible when you look inside the door, what is not immediately evident is the ACETECH™ equipment running underneath it all. Included in this, running underneath it all is the latest ACETECH™ AVI Intelligent Electronic Control Unit, which provides the vehicle enabled WiFi that we are proud to sponsor for these important little people. ACETECH™ have been a proud supporter of BUMBLEance for several years now, and are happy to continue with such a worthy cause!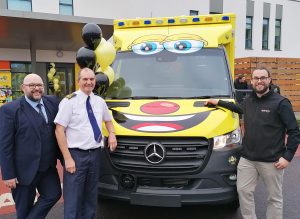 How can you help?
Helping out with this worthy cause is easy, and can take several forms including volunteering with the charity, organising events and donating direct. For those wishing to donate, there are a range of methods, including a pre-specified amount, such as:

For more information on the BUMBLEance service, take a look at their website here .