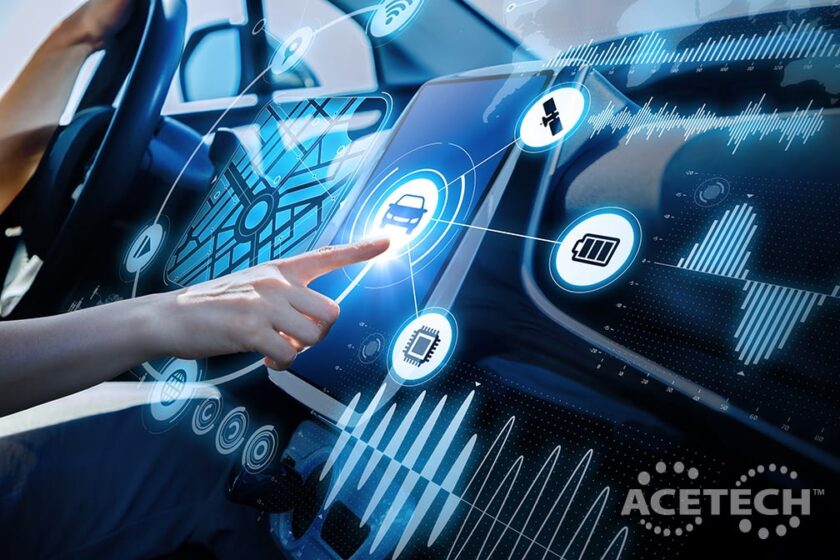 In March 2020, millions of office workers transitioned to working from home overnight. In January 2020 only 5.7% of employees worked from home but as a direct consequence of lockdown, this percentage rose to 43.1% in April 2020. Businesses rushed to provide employees with all the kit they needed to connect and work productively from home.
The popular connectivity tool Zoom saw unprecedented growth in demand for its video conferencing software as people began to use it in droves to keep in touch with pupils, colleagues and loved ones. Their daily meeting participants grew from around 10 million in December 2019 to over 200 million in March 2020.
People are becoming more creative about how they stay in touch but technology is the enabler; it has become an essential lifeline for staying connected with people and maintaining positive mental health during such an isolating time.
The focus on ensuring that a workforce is just as productive at home as in the office has led to investment in new technologies to support connectivity. But what about the sectors that have always worked on-the-move such as emergency services? As connectivity technology has moved on for office workers, have emergency services teams been left behind?
Keeping safe through constant change
The pandemic has had a far-reaching impact on emergency services who have been inundated by change: dealing with new threats, ever-shifting regulations, a plethora of new laws to suddenly uphold and different health/mental health challenges.
And the nature of emergency calls has changed. During lockdown, with less traffic on the roads, there was a resultant decrease in car accidents. Spain saw a 47% reduction in car deaths, in France the reduction was around 40% and in Italy it was as much as 70%.
Police forces worldwide have had to find ways to be more proactive with cases of child abuse and domestic violence because lockdown reduces the opportunities for third parties to witness the abuse. In France, there was a 20% increase in calls to their child abuse hotline across three weeks from 17th March 2020.
Policing new legislation to protect the public is also a particular challenge for the police in the UK who are regularly having to break-up weddings that exceed the allowed number of guests and illegal raves, issuing fines as high as £10,000 as a deterrent to others.
In light of these increasing challenges, investment in new technology solutions is now essential for emergency services to stay connected, react fast and keep staff safe.
Tracking safe efficiency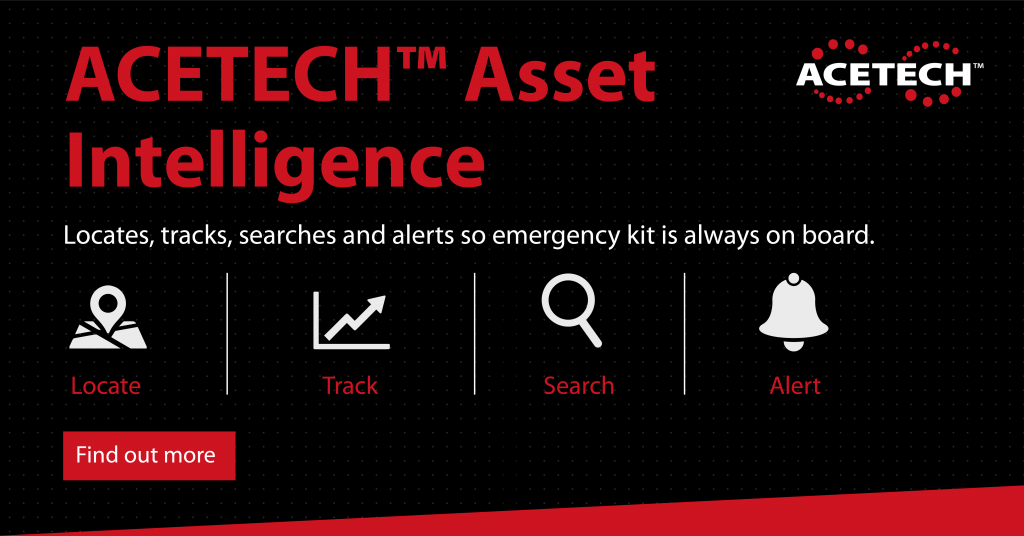 Facing a tidal wave of change, it's even more important that our emergency workers are ready to go, protected and equipped. ACETECH™ Asset Intelligence provides on-the-move stock management, fleet tracking and data intelligence to ensure that your team of emergency responders have everything they need to do the job safely, efficiently and within targeted response times.
ACETECH™ Asset Intelligence uses the latest RFID technology to track emergency services assets and valuable consumables, for better, more effective fleet management. With ACETECH™ Asset Intelligence, you can:
• Keep staff safe by tracking their location at all times and ensuring that protective equipment is available when it's needed most.
• Protect capital investment even in the most chaotic emergency calls. You and your emergency responders can easily track the whereabouts of all assets at the scene of an incident or at HQ, reducing loss and theft. They can also receive alerts if any equipment is missing from a vehicle or in-store.
• Reduce turnaround times by keeping track of all your equipment on the vehicle or back at base, shaving valuable minutes off the time it takes to get emergency vehicles back on the road – so important now with COVID cleaning procedures taking longer to get a vehicle ready.
• Improve reliability of equipment with better proactive maintenance of essential kit. For example, sensors can help you measure and keep track of stock temperatures for compliance. If a medical bag is left exposed in the heat, you can check the temperature of the medication to ensure it's still usable.
• Realise efficiencies with data intelligence – all data is fed into ACETECH™ software so you can view detailed fleet information for better decision making and learn from past performance to improve safety, turnaround times and overall fleet success.
With all these benefits and the rapidly changing landscape for emergency responders, let's not overlook the importance of keeping them connected with the latest technologies. As front-line workers, they too deserve the best connectivity available, to help them work safely and efficiently during such challenging times.
Founded in 2006, ACETECH™ creates intelligent vehicle systems that help emergency services drive safer, respond quicker and perform better than ever before. For more information on how we can keep your fleet connected, get in touch.
---
https://www.businessofapps.com/data/zoom-statistics/
https://etsc.eu/covid-19-huge-drop-in-traffic-in-europe-but-impact-on-road-deaths-unclear/
Two rave organisers in south Wales fined £10,000 under new Covid-19 rules