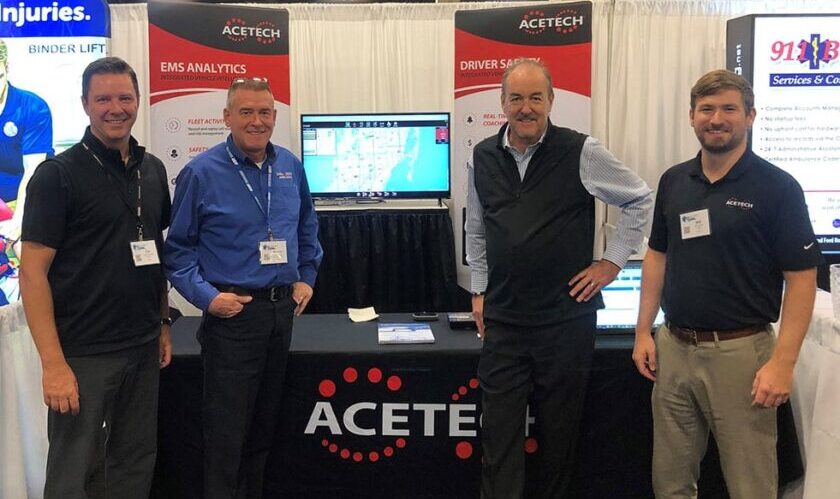 Pictured above are some of the Acetech Global US Team exhibiting at American Ambulance Association (AAA) Annual Conference & Trade Show.
Pictured from left to right: Tim Schroeder, Marvin Ney (Paramount Ambulance), Dave McGowan and Will Crouch.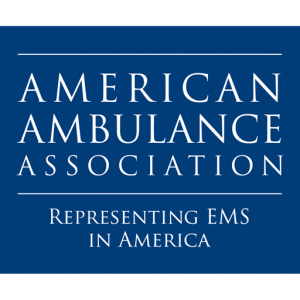 ABOUT the American Ambulance Association
The American Ambulance Association represents ambulance services across the United States that participate in serving more than 75% of the U.S. population with emergency and nonemergency care and medical transportation services. The AAA was formed in response to the need for improvements in medical transportation and emergency medical services. The Association services as a voice and clearinghouse for ambulance services across the nation. The Association views prehospital care not only as a public service, but also as an essential part of the total public health care system.
Their Mission is to promote health care policies that ensure excellence in the ambulance services industry and provide research, education and communications programs to enable its members to effectively address the needs of the communities they serve.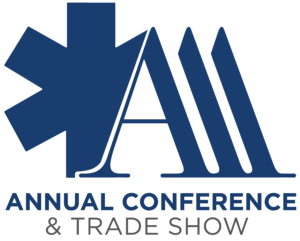 About the Event
EMS Reimagined – Does the current reimbursement and regulatory climate leave you frustrated and exhausted? Are recruitment and retention issues grinding you down? Do you feel underappreciated, despite your organization's loyal service to the community? WHAT IF THERE WAS ANOTHER WAY? It's time to remove obstacles, rethink processes, and embrace change to move ambulance services forward. Together, let's reimagine EMS reimbursement, operations, leadership, and human resources.
Join your colleagues at the American Ambulance Association Annual Conference & Trade Show, and learn why AAA Annual is the highlight of the year in our industry. Build your network as you exchange ideas with fellow ambulance leaders. Gain insight into trends and pitfalls, find innovative vendor solutions, and ask questions of expert speakers. You'll leave Nashville inspired, energized, and ready to take on the challenges of 2019 and beyond. Register today—we can't wait to see you in Nashville!
For more information on the American Ambulance Association or AAA 2019 please visit www.ambulance.org