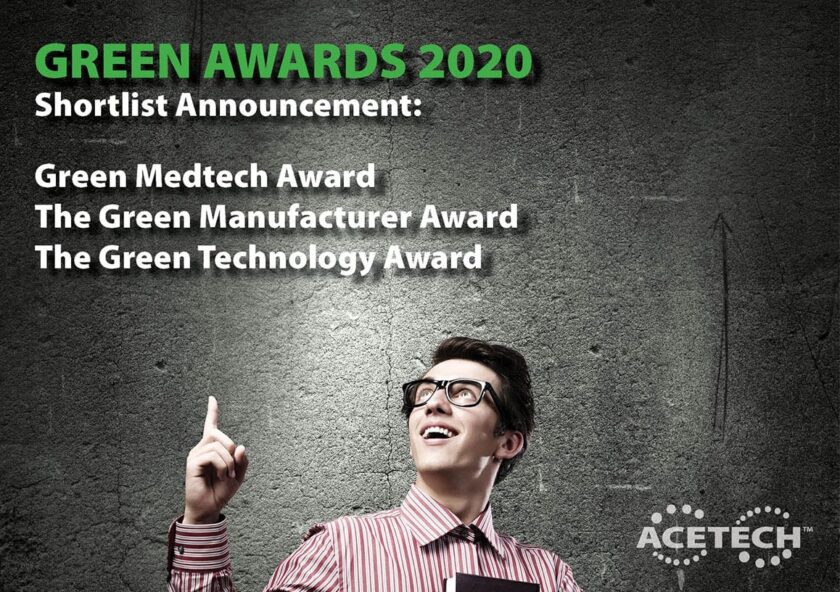 We are delighted to announce that we have just been shortlisted in not one, BUT THREE award categories for next year's Green Awards 2020. These are:
> Green Medtech Award
> The Green Manufacturing Award
> The Green Technology Award
This is a HUGE achievement, putting us firmly in the same category as other finalists such as Coca Cola, Pfizer, Butler's Irish Chocolates and AbbVie to name just a few. Other categories see the likes of IKEA, Guinness, Aldi, Kepak, Alexion Pharmaceuticals, and Diageo all competing for awards.
Now in it's eleventh year, the Green Awards aims to recognise the extraordinary contribution & commitment that companies now make towards growing a greener future and is the leading platform for sustainability intelligence, leadership and innovation in best green practice.
Since its launch, the Awards have been helping businesses gain recognition for their achievements throughout the year in protecting and enhancing the environment. Our making the shortlist is a testament to the continuing hard work and innovation occurring here at ACETECH as we continue to push the boundaries. Some of these innovations include our pioneering ECO modules such as:
Powerful Intelligent ECU
ECO-Run Module
AVA Driver Assist module
Vehicle SOLAR
iNSIGHT Smart Telematics Software
to name but a few with much more going on behind the scenes…
For more information on how our products and services can have serious impact on the environment while significantly reducing fleet costs, get in touch with the global team by emailing info@acetech.com or contact us.