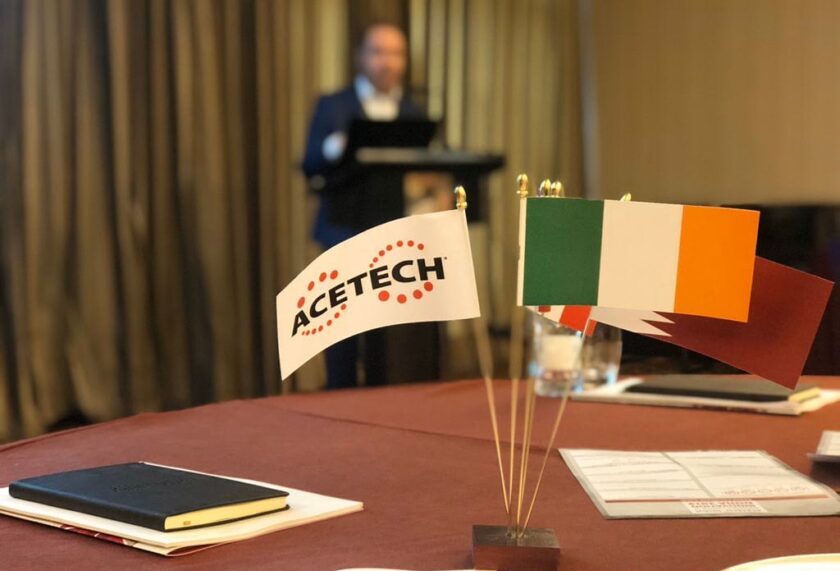 As the dust settles on the ACETECH Global User Symposium Conference 2019 we look back at some of the highlights that helped make this year's event such a huge success.
The location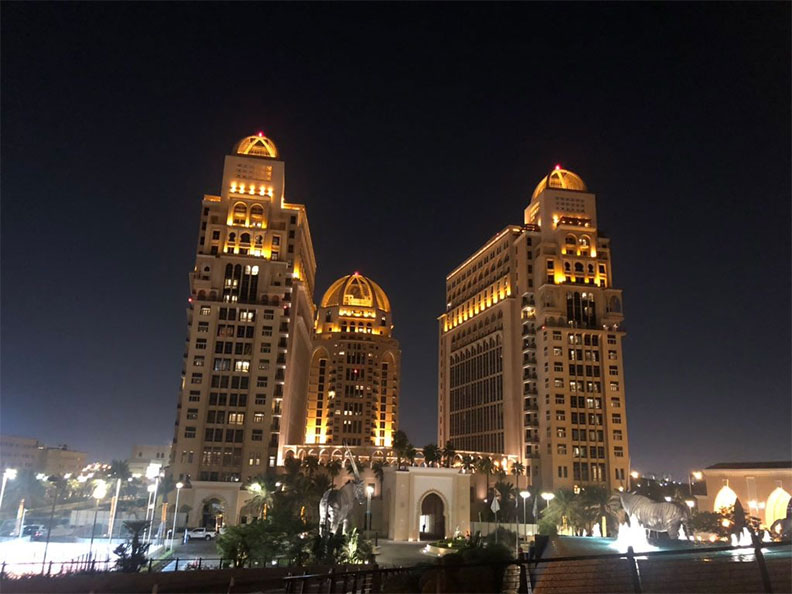 Given the fact that the theme of this year's conference was 'Building a Culture of Innovation' and the conference was focused primarily on innovation and advancements in technology, what better location to find ourselves in than the Hotel St Regis. This five star location boasts one of the premier locations in Doha conveniently located in the center of the city, close to the Doha Exhibition Centre and the Qatar Opera House. Built to the highest spec, it provided the perfect back drop for this years' ACETECH event.
The Speakers
With guest speakers from around the world and far ranging topics, all the feedback received was that this year was really one of the most interesting events yet. Short time slots and industry leading experts giving their presentations meant there was no time for boredom to kick in, and throwing in the panel discussions meant that the event became really immersive and full of powerful insight.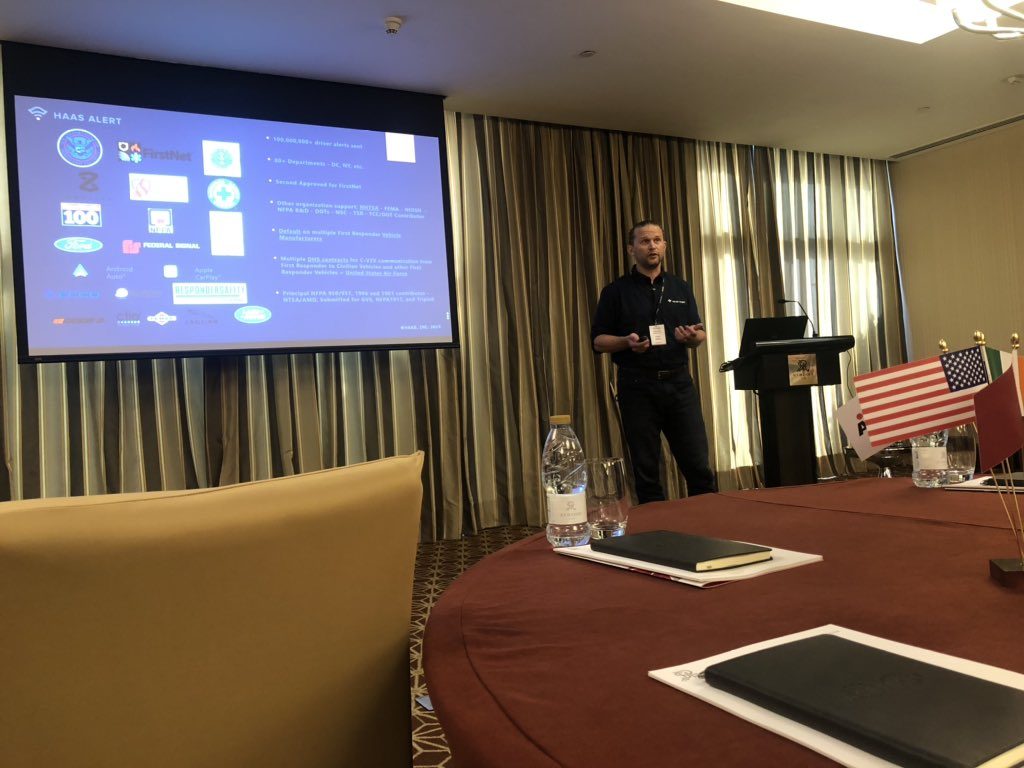 Pictured above is Cory Hohs – CEO of Haas Alert which provides a safety service for First Responders and Government fleets that prevents collisions through embedded navigation and automotive alerting. Cory's presentation focused on Vehicle2Vehicle and Vehicle2Responder Connectivity.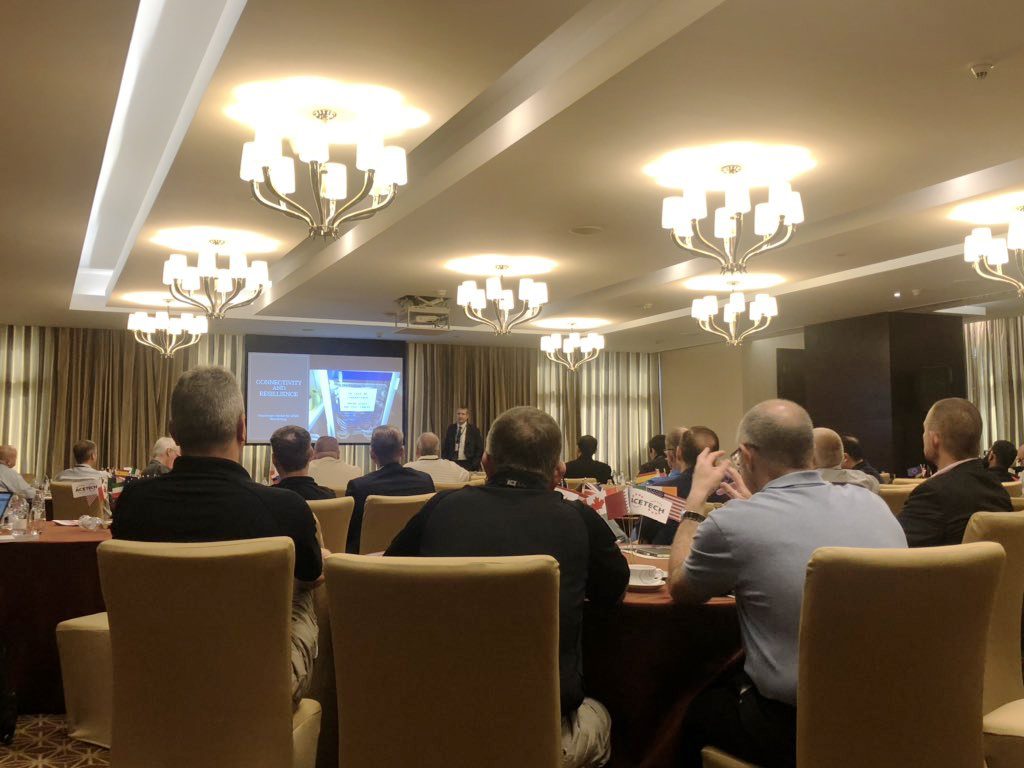 Thomas Reimann provided an information presentation on Connectivity and Resilience focusing on some of the challenges faced for the 2022 World Cup which will of course be hosted in Qatar. Thomas currently serves as Director of Healthcare Coodrination Services with Hamad Medical Corporation, a post he has held since 2014.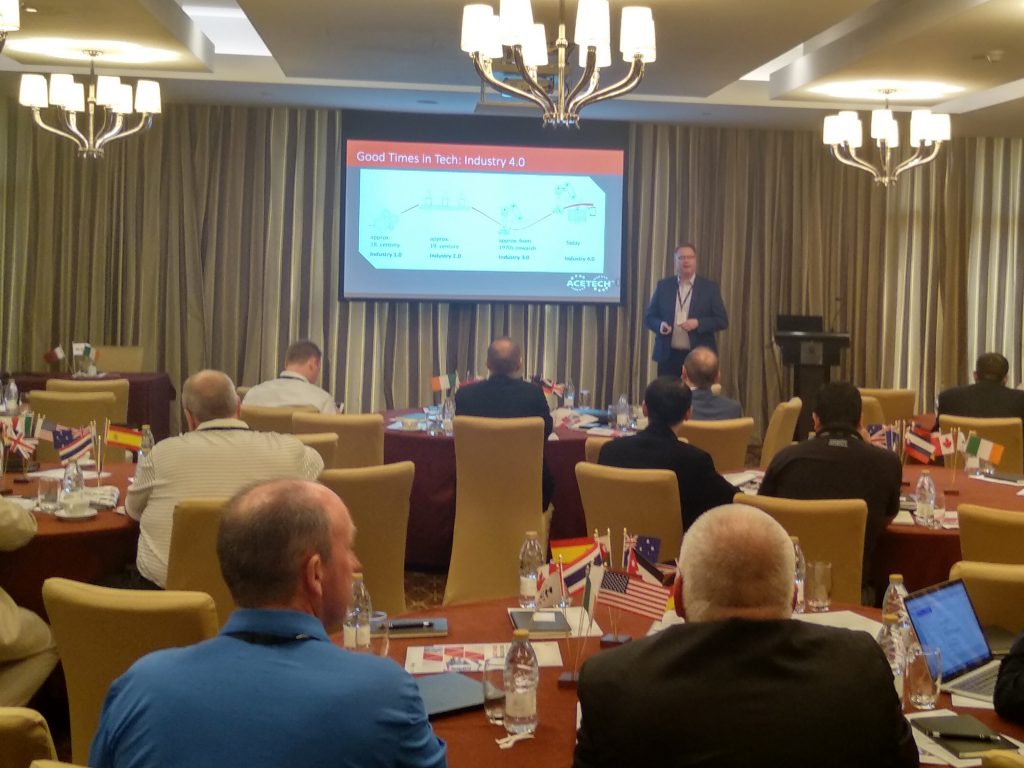 There was an open panel discussion chaired by Bruce Farr which focused on the Global Challenges within Pre-Hospital Care, which was followed up by a very interesting presentation from Martin Minnock and Tim Schroeder of ACETECH , which focused on ACETECH Advancements in the fields of Artificial Intelligence and Machine Learning. Martin, who is Director of Software at ACETECH , provided a fantastic insight into how machine learning works and how it can be utilised in future to anticipate and project large volumes of data to the end consumer. Tim Schroeder, our Director of US Business Operations backed this up with insight into how ACETECH plan on utilising this technology to further help our clients understand the data available to them and use it to drive smarter and more efficient EMS fleet operations.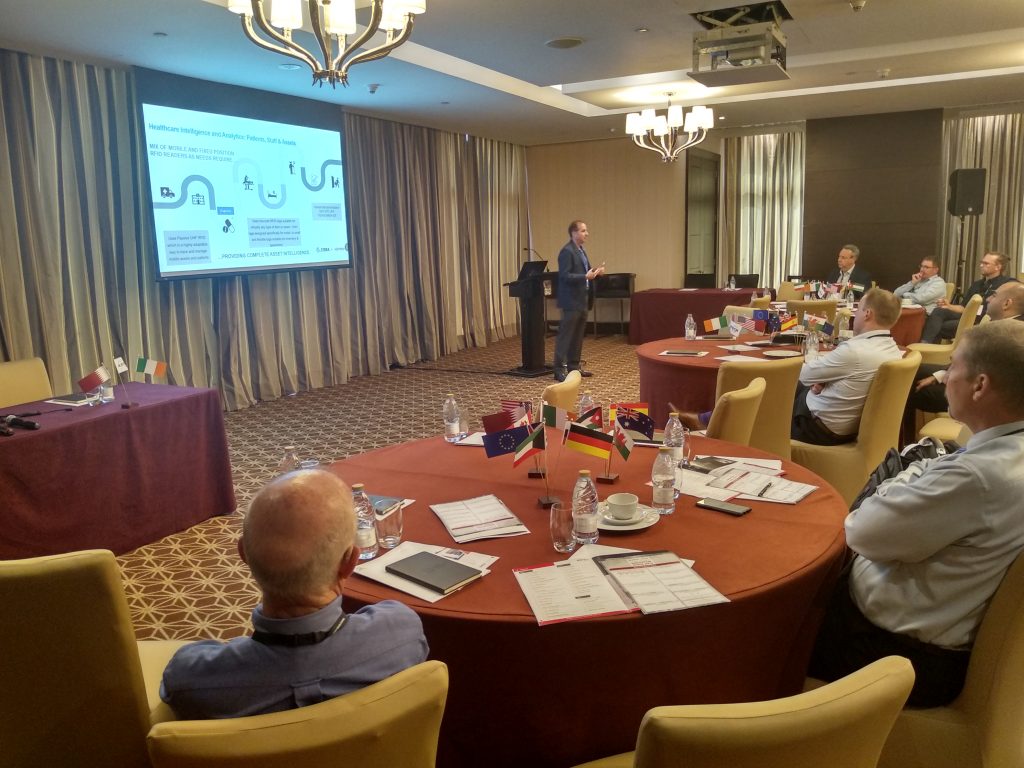 Also among the guest speakers was Chris Sullivan, pictured above. Chris is the Global Healthcare Practice Lead for Zebra Techhnologies where he advocates for the role technology plays in improving the quality, safety and efficiency of patient care and for the value of unifying best practices from around the world to improve healthcare globally.
The other speakers included names such as Dr Robert Owen, CEO of Hamad Medical Corporation, Randy Mellow, Chief of Paramedices and President of PCC, Charles Blankenship, Manager System EMS Transport for Mission Health, Andreas Ploeger, Managing Director of WAS (Wietmarscher Ambulanz- und Sonderfahrzeug GmbH), Pat Grant, Chief Ambulance Officer with the NAS, Brad Miller, Director of Integrated Systems for SoundOff Signal, Jim West, Director of International Sales Operations for Ferno, Leigh O'Brien, Global Director of iN/Trax, Jens Larsen, Assisstant Executive Director of Business and Support Services with HMCAS, plus many, many others.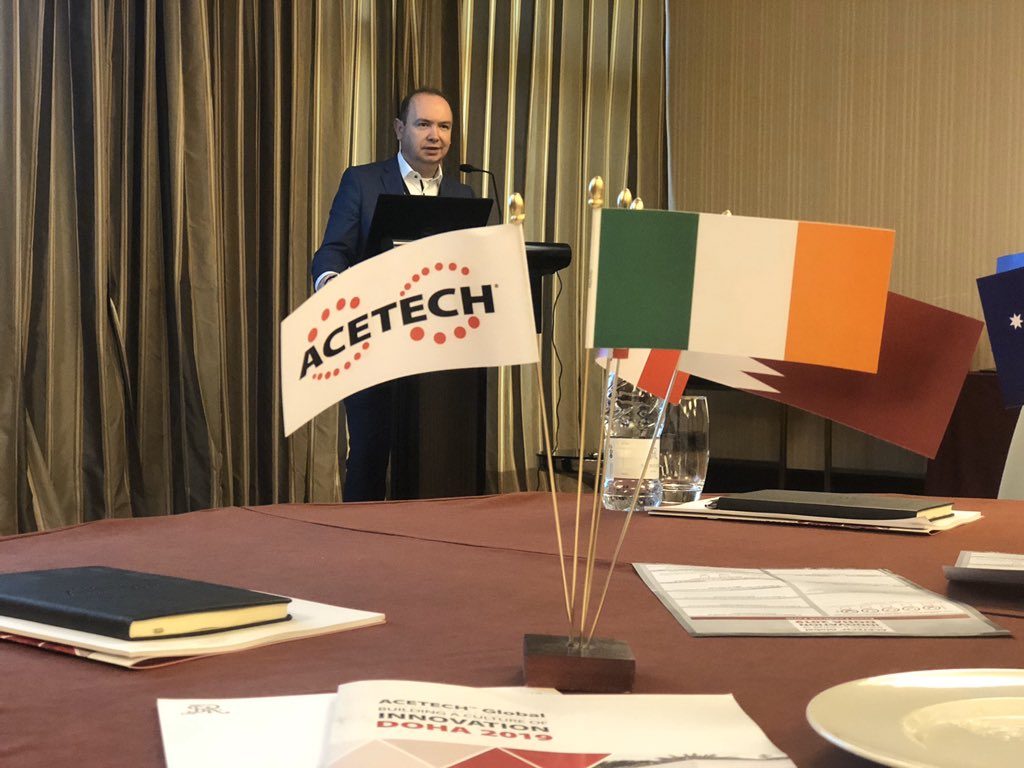 Closing the conference, Eric Gallagher, CEO of ACETECH thanked all for travelling and made sure to mention the excellent input from all the guest speakers and guests while acknowledging the months of hard work that went in behind the scenes from all the staff. He mentioned the importance of events such as these in helping shape the future thinking of the industry and help drive innovation and efficiencies in what is an often changing landscape.
If you would like to know more about ACETECH, our products and services and how we can help improve efficiencies in large vehicle fleets while creating substantial cost savings, please get in touch with us through info@acetech.com. We will be happy to answer any questions and provide you with real, quantifiable data on how your fleet can be more efficient and cost you less.