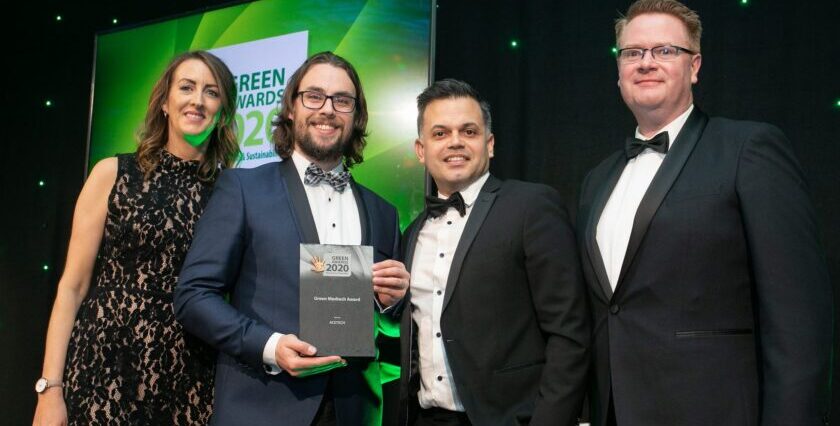 ACETECH were presented with the prestigious Green Medtech Award at the Green Awards ceremony on February 25th.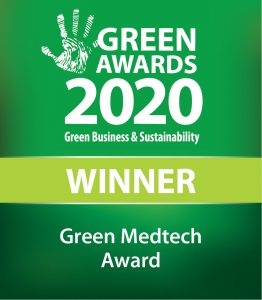 This award recognises sustainable development in the Medtech sector through innovative and sustainable products. Launched in 2008, the Green Awards recognise the extraordinary contribution and commitment that companies now make towards growing a greener future in business today.
It has established itself as a leading platform for sustainability intelligence, leadership and innovation in best green practice.
ACETECH™ were proud to be winners on the night alongside other international brands such as Coca Cola, Pfizer, Lidl, Energia and Aldi, just to name a few!
Congratulations to all nominee's on the night, we believe everyone is winner because of their dedication and commitment to making their business more sustainable.
Why ACETECH™?
ACETECH™ solutions integrate seamlessly with our client's vehicles, to boost their performance, improve safety and revolutionize the operation of their fleet.
ACETECH™ were recognised because of our eco products that increase efficiency, save costs and improve our clients sustainable footprint.
Some of our products that contributed to our win includes: ACETECH™ ECO-Run, ACETECH™ Solar and ACETECH™ AVA.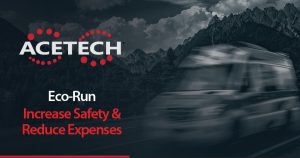 ACETECH™ ECO-Run
Engine idling drives up costs of Emergency Service fleets. ACETECH™ ECO-Run is an environmentally friendly module that turns your engine off and on when needed and minimizes unnecessary vehicle idling. It helps reduce costs, promotes better driving behaviour and reduces emissions to create a more eco-friendly fleet.
ACETECH™ Solar 
It is vital that EMS Emergency Services fleets are always powered up. ACETECH™ Solar supplies an endless and unlimited source of energy, reducing the need for engine idle or return to base for shoreline power. This helps our clients to optimise their fleets' operations, cut costs and minimize their environmental footprint.
ACETECH™ AVA 
This is an Audio Voice Alert module that was created originally with driver safety in mind but it's impact on driver speeding has had some serious ECO benefits.
The module has spoken alerts that notify drivers when they are speeding off-emergency, alerts them to inefficient driving behaviours and has a direct impact on driver behaviours resulting in impacts on fuel consumption and fuel costs.
About ACETECH

ACETECH™ is an award winning global manufacturer of vehicle intelligence for EMS emergency service fleets.
Founded in 2006 by CEO Eric Gallagher,  ACETECH™ have actively engaged in changing driver's habits that contribute towards inefficiency, innovating new technology to drive massive carbon savings and creating new software to revolutionize telematics and how it can positively impact large vehicle fleets.
We create a fully connected emergency services fleet and provide you with 360-degree view of your vehicles so you can monitor and improve their performance at all times. Today, ACETECH™ has 5 state of the art offices globally, we are operational in over 50 countries, have shipped over 75,000 solutions to date and have saved millions of tons of carbon while reducing costs.
You can check out all the winners from the Green Awards here